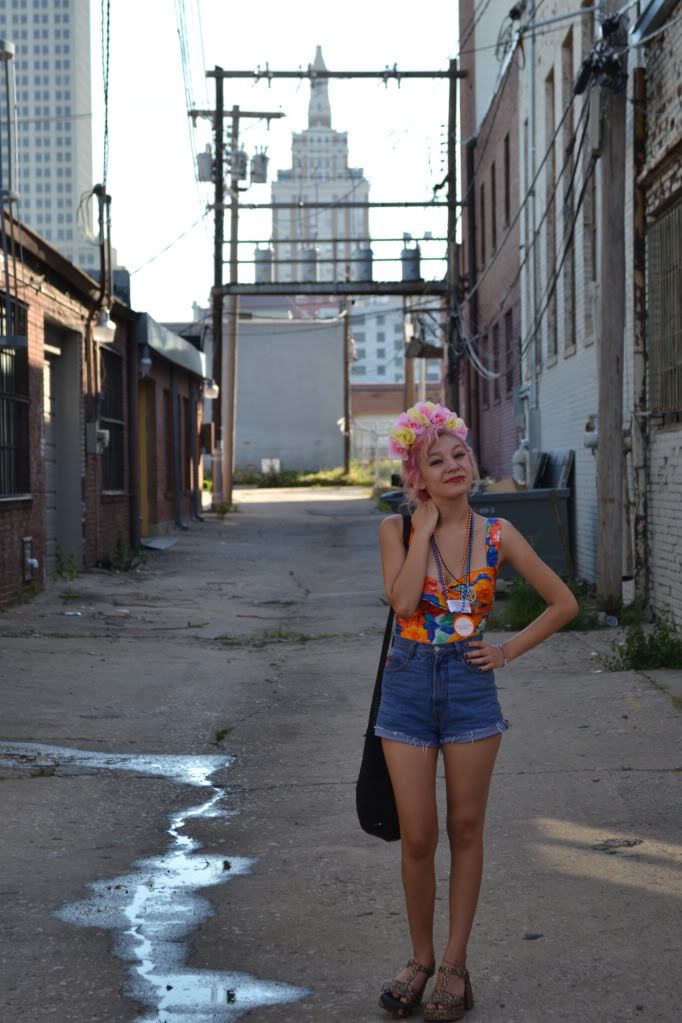 flower crown - my hands
bag, swimsuit, momshorts, and stripper shoes - thrift store
pentacle - renaissance fair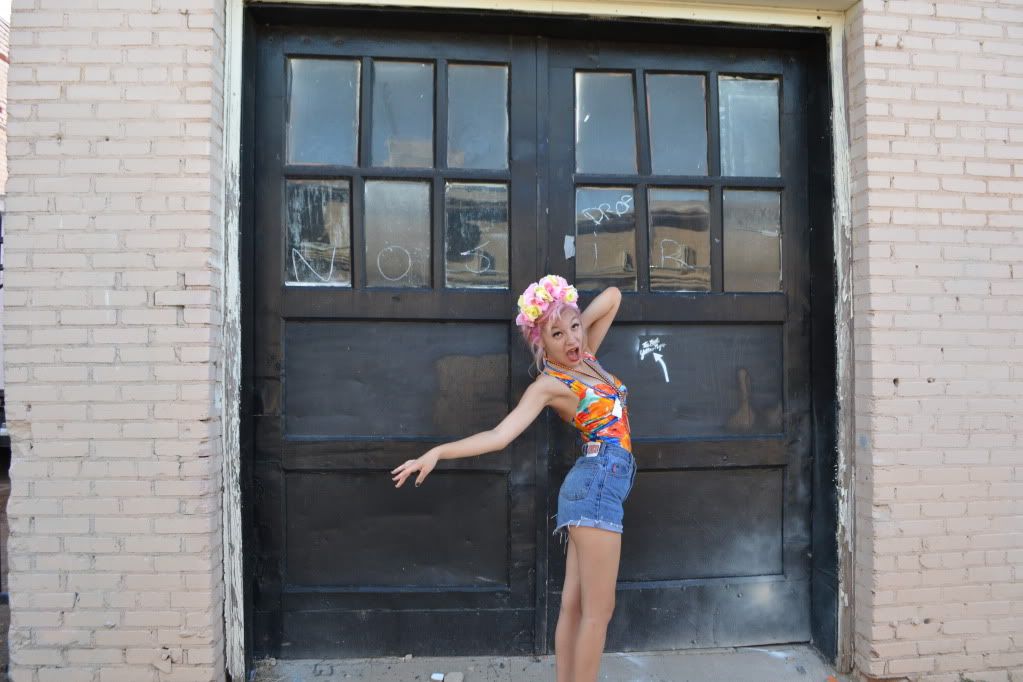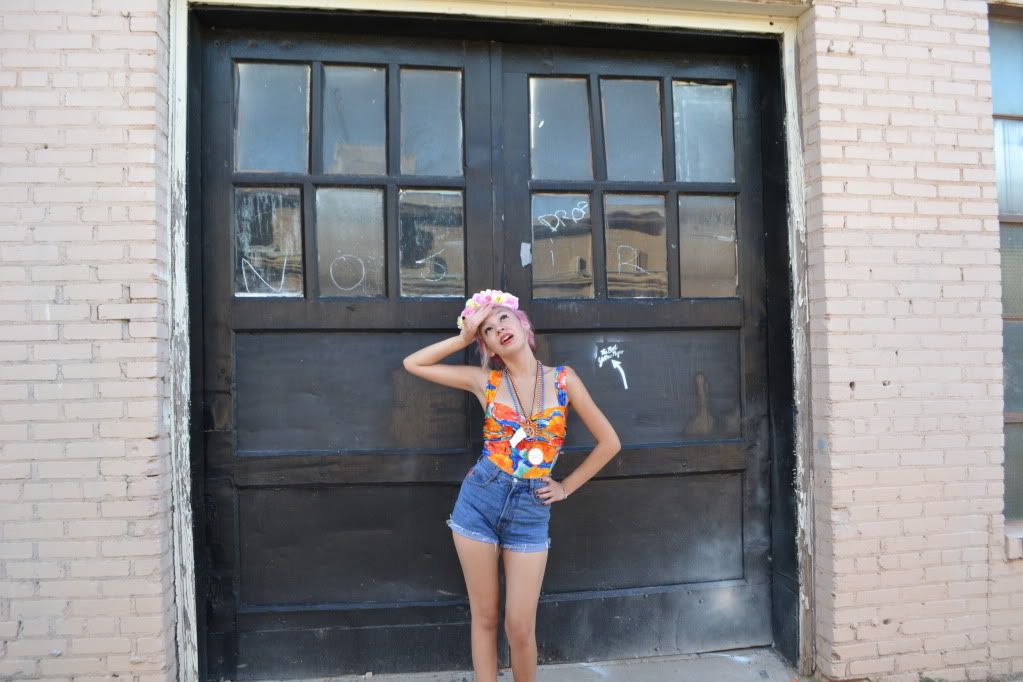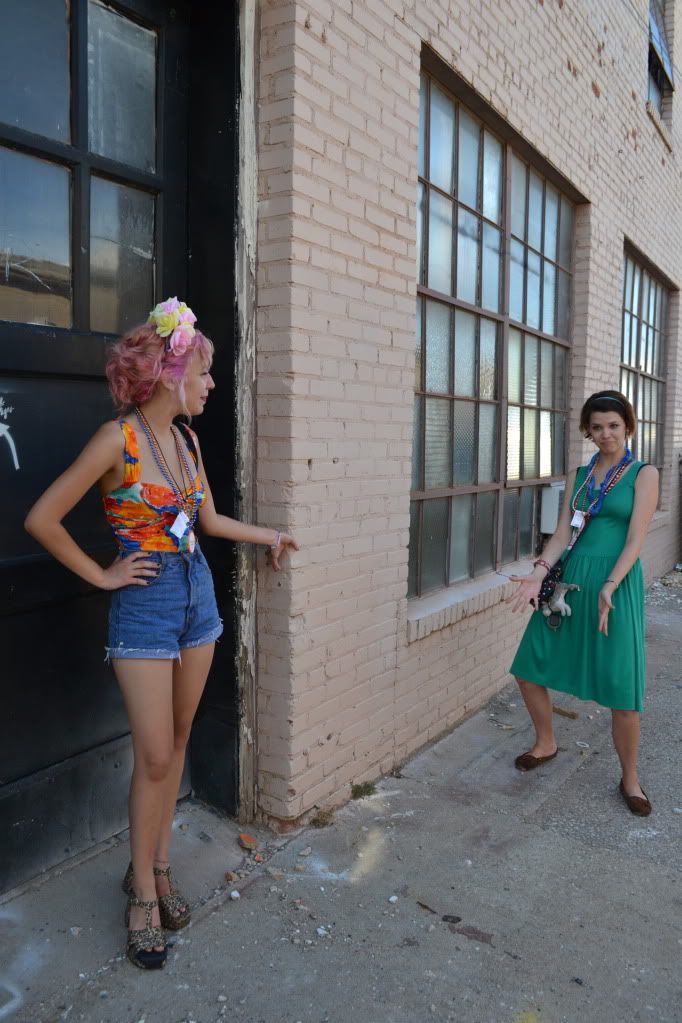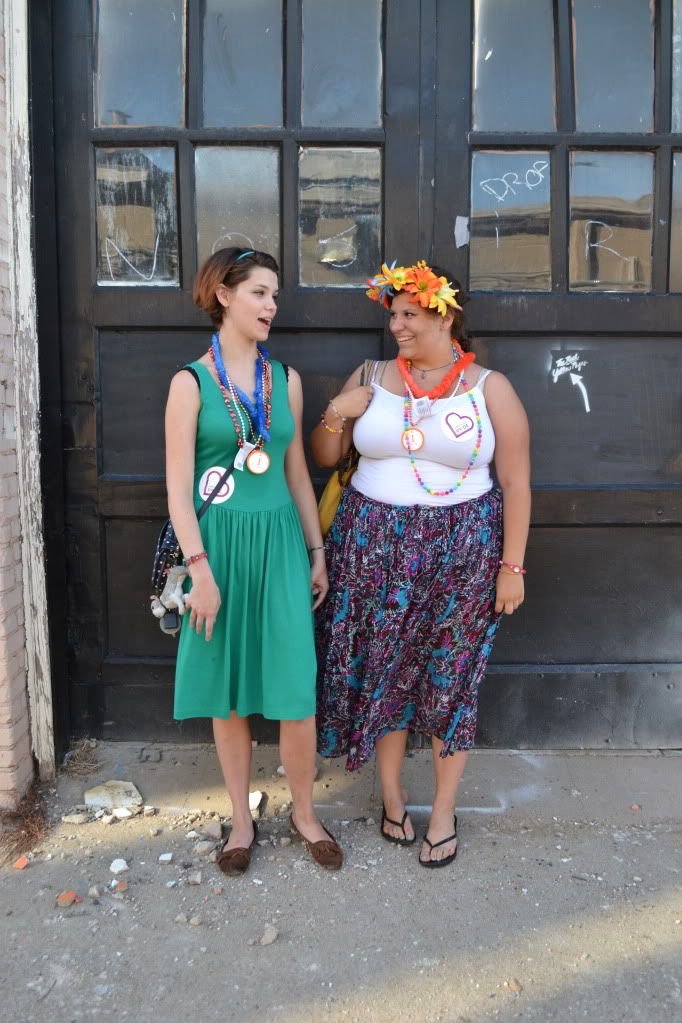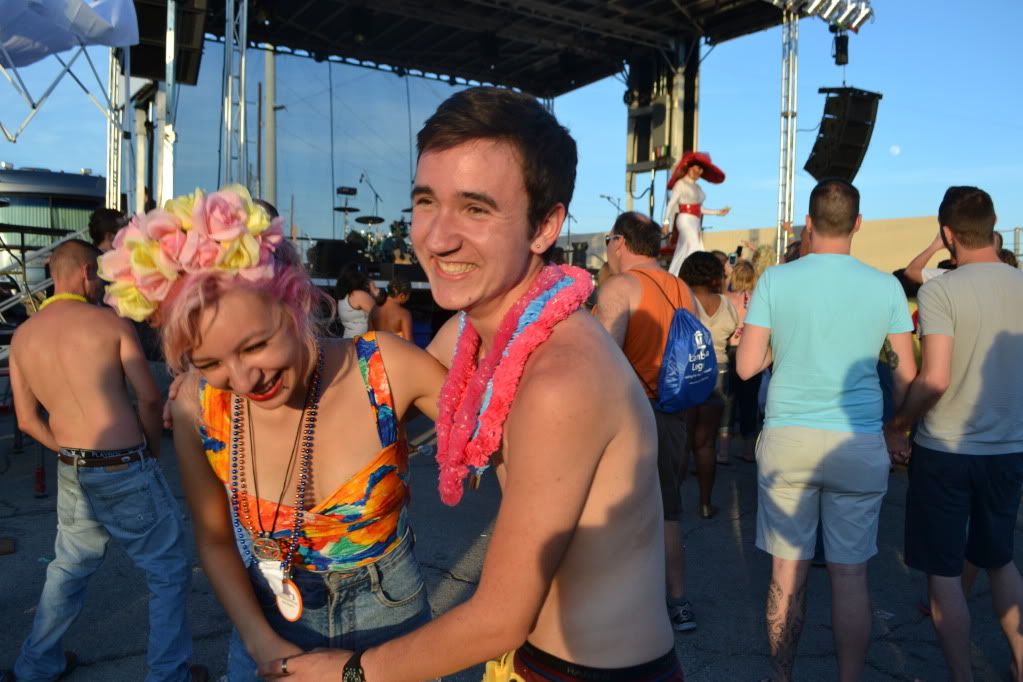 Went to the 30th annual Tulsa Pride festival and parade with my favorite people this past Saturday. A wonderful, wonderful gay time. Basically this swimsuit is one of the best thrift store purchases I've ever made; it's so colorful and fun and ALL the gay boys love it, apparently. It's a hit. Secondly, these damn shoes, also from the thrift store. I love them to death. So many people have made the "stripper shoes" remark that they have officially become
the
stripper shoes. I also think they could be horrible Bratz shoes, like if you take them off you're entire foot comes off.
~incoming instagram photo~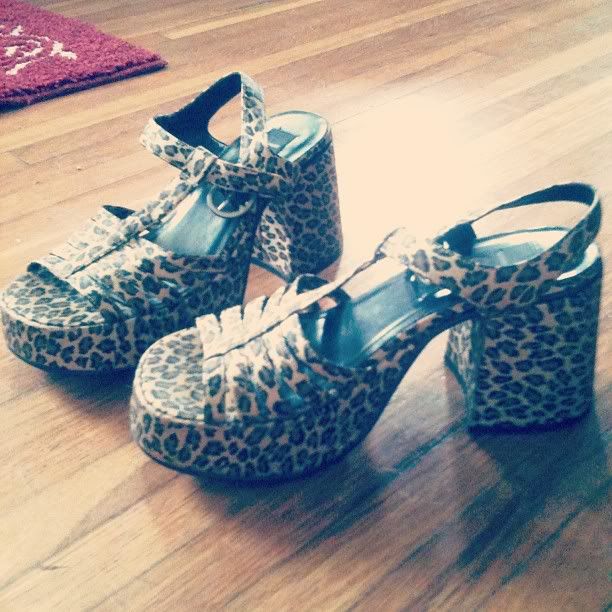 They are soooo wonderful and great but unfortunately they BROKE from all the walking around, hence why they're covered in electrical tape and basically every other type of tape. This is what they call the thug life.