So in the past month, all I've had in mind was, "Ohh, bro, this year is gonna be great, I'll be able to blog AND keep up with school and it will be awesome and it won't be a pain in the ass and it will be breezy and I will be able to do a quick outfit post ERRYDAY and blah blah blah and run on sentences and puke."
I was wrong.
But bear with me! Getting acclimated to all my ~advanced placement~ classes is just part of the process, and right now I'm trying to find ways and methods in which I can cope with the workload, and so far for the past two weeks...it hasn't been so easy. August was a crazy month, and it's likely September will also be a crazy month.
YEAH I KNOW WHO CARES.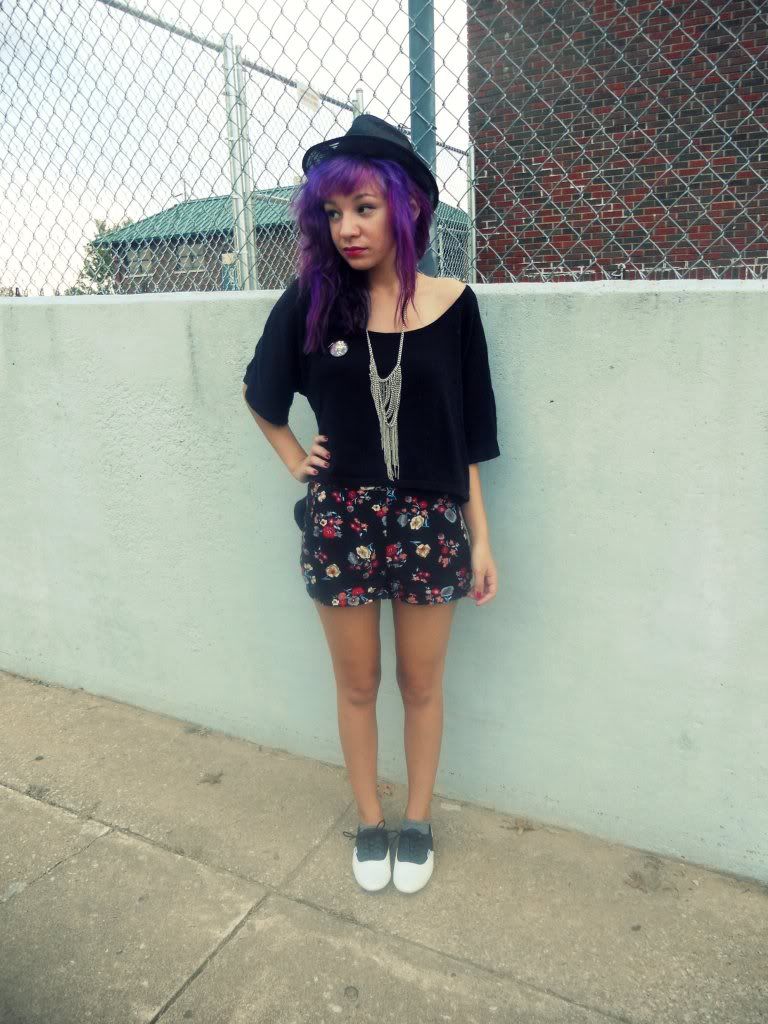 hat - old man fedora
weird cropped sweater thing that has been warped by the washing machine - one cent bin somewhere at this store
floral shorts - Fo-Ev 21 (trying to be cool, isn't working)
shoes - VANS
necklace - Forever 21 (yep, gave up)
mom's old Motley Crue pin that I actually did not steal
Um, please pardon the hideous quality of these shots and their lack of interesting subjects + bad lighting. I would say that these aren't my fault because I like to make excuses but in this case yes, for real, it is my fault. In my attempt to remedy this situation I have asked for a fancy camera for my birthday IN HOPE that I can glorify this blog to its fullest extent.
Life update:
My birthday is in six days.
I'm asking for BluRay Lord of the Rings extended edition and a Nikon D3100.
Sparklehorse is my new favorite band.
I recommend to everyone their Pandora station.
I am now officially a cellist in the Tulsa Youth Symphony and I'm really excited about it.
OMG MY BIRTHDAY IS IN SIX DAYS
And for now, I'm really inspired by the scenery around me;