If anyone ever has known me, or read my blog previously, they would know that I have this sort of innate soul connection with The Flaming Lips. It's a little unholy, but not really because it is destiny and meant to be so shut up.
Anyways, of course, back in August I saw The Flaming Lips with Primus at Red Rocks Amphitheater in Colorado, and it was ultra badass and I looked like a mermaid. Well, it's kind of a humongous deal when The Flaming Lips come to my town, even though they're from Oklahoma City. It is a big deal.
And it's especially a big deal to me.
So they played for two nights in a row at the Brady Theater. Because I'm ridiculous I went to both concerts.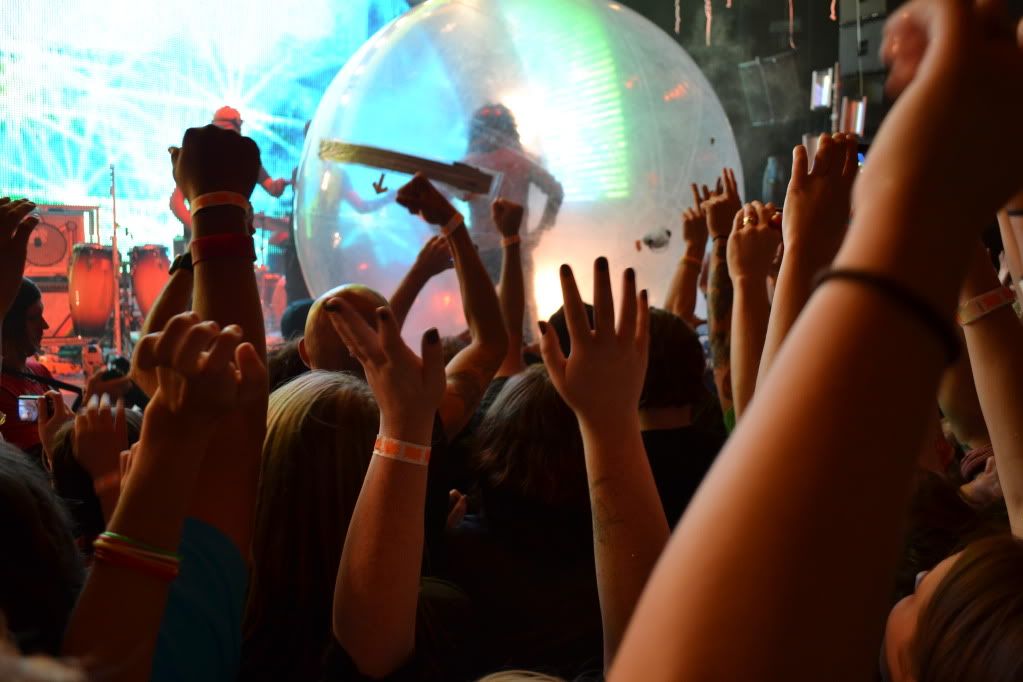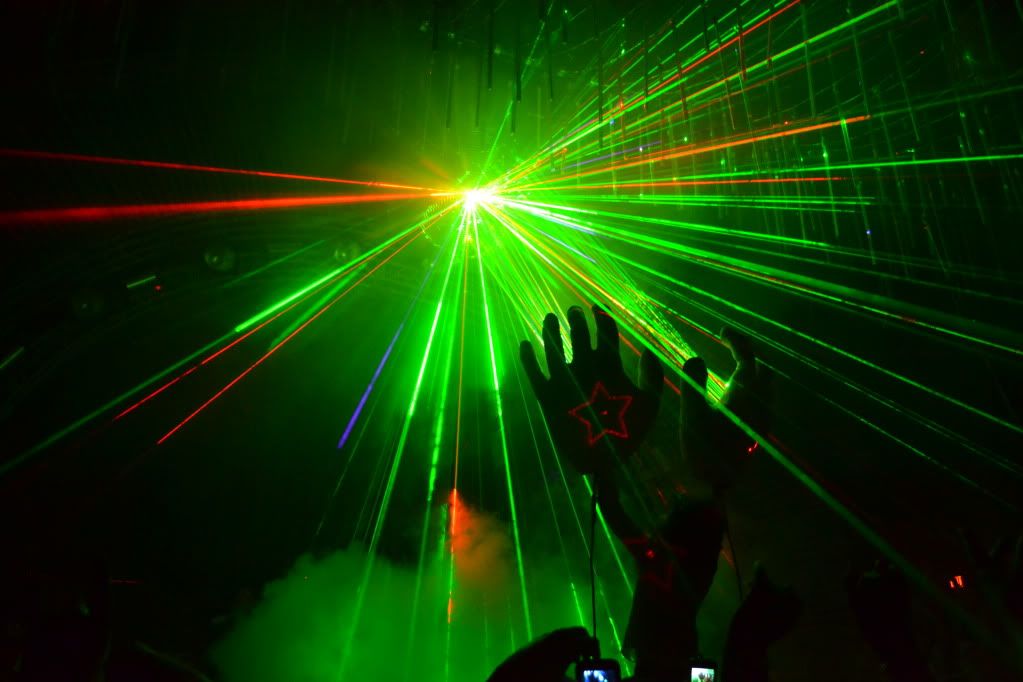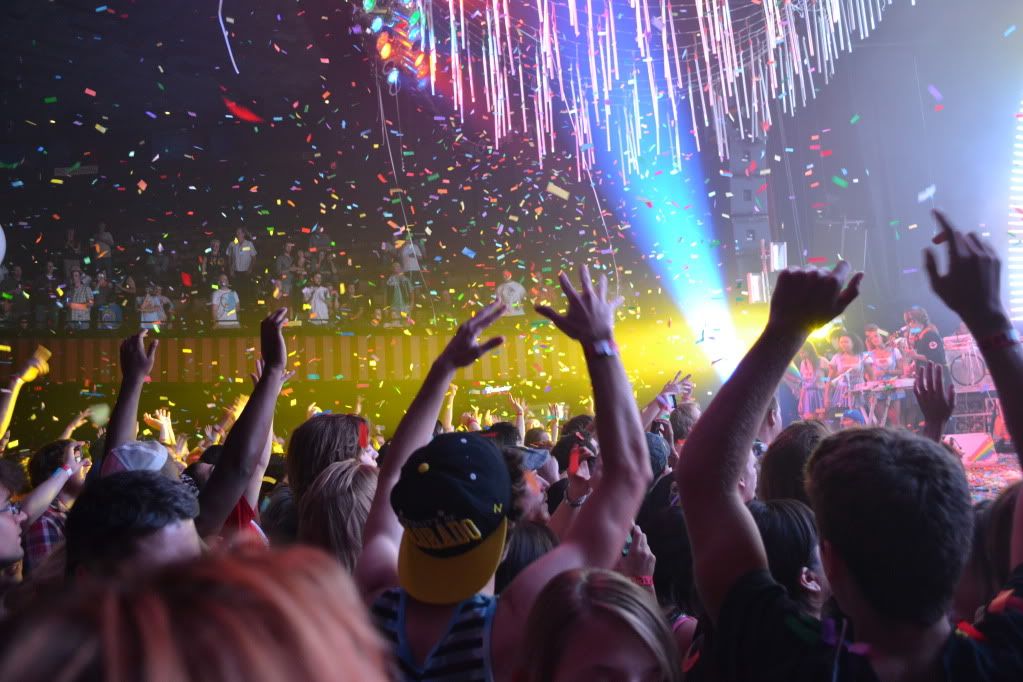 So these shows were kind of special, because they were my 9th and 10th Flaming Lips shows. Excessive? No. Never excessive. Each time I have laughed and cried like a mofo, and will continue to at each and every accessible show for as long as they live.
I got to take pictures of what I wore the second night, but the first night, no.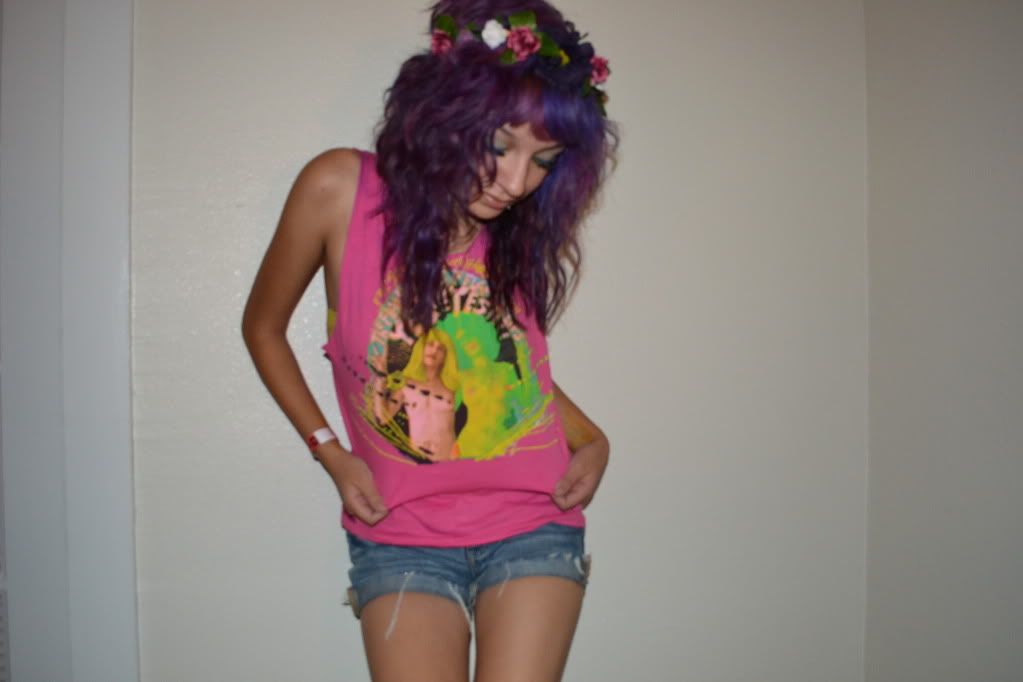 T-shirt is from new years 2010-2011, shorts are made from gross pants, and then of course, the mighty Flower Halo, which is capitalized in its own honor for its significance in my life.