INTERNET, INTERNET. IT HAS BEEN SO LONG. INTERNET.
i was not expecting to be absent so long! i feel like my life was put on pause after my internet was down for SO. LONG. but i'm back now, and i have some catching up to do.
so a couple fridays ago, the twenty second to be exact, was a day that so many girls fresh into their teen years were looking forward to at my school, the eighth grade prom.
yes, it's stupid. yes, it's a little silly. but the word "prom" for this setting is far too formal for this formal dance. in which, by the way, could it even have been called a dance? no, not exactly, something tells me the word "orgy" would sadly, in this case, be more appropriate.
but i digress, the so called "music" that was played, whether it be that miley cyrus song about there being a huge party in the united states, or some pop autotune-infused jam about swagger, it was always fitted with a bunch of teenagers mercilessly rubbing their private parts together. it never ended. one would imagine that a slow dance is a turning point during an event where everyone is low key and shares a nice sweet moment with a partner or significant other in which they dance face-to-face in a sort of couple's embrace (look at dat der accidental poetry. AWWE.). however, when one attends a middle school dance, it would probably raise some hell when parents see that their children are having more of a from-behind dry humping session with at least 5 different boys during such a "low" key song.
anyways, it was an event, all right. a bunch of satin, synthetic, and tulle-clad girls huddled in their little groups to sit around and talk about who was wearing what, who came with who, who was going to spike the punch with a little booze, and who was going to whose party after the dance.
personally, i enjoyed myself much more before the dance then after. getting ready and finally being able to wear the dress i designed and worked so hard on early into the year with purpose was very satisfying and fulfilling, i wore it with the utmost pride.
black nails, pink hair, smokey eyes, sequins wedges, i set out with my best friend chase to a small dinner with some friends. after some chow, giggling, and tipping our waitress an extremely unnecessarily large amount of money, we hopped into a limousine with a snazzy interior. blaring britney spears and bugging our driver with our broken singing, we felt pretty damn fabulous riding around in our fancy garb and bumping and sliding into each other every time we hit a stop light. six girls and two boys emerged out of that limousine, and then there we were. after waiting a retardedly long time to get into the room we finally did.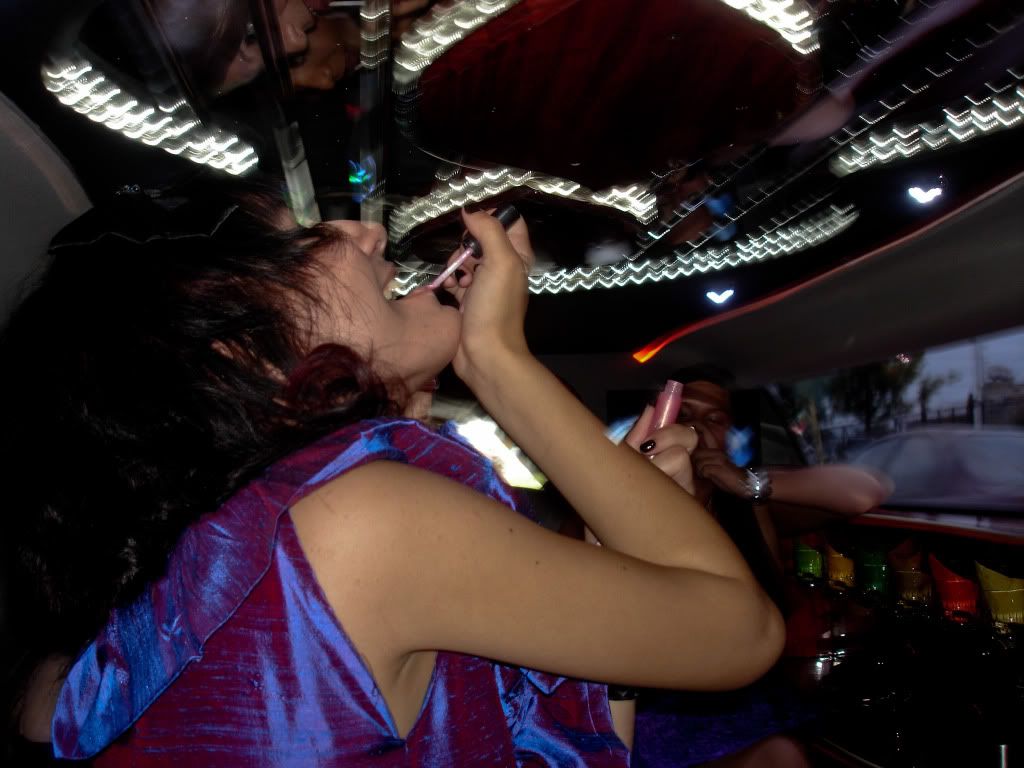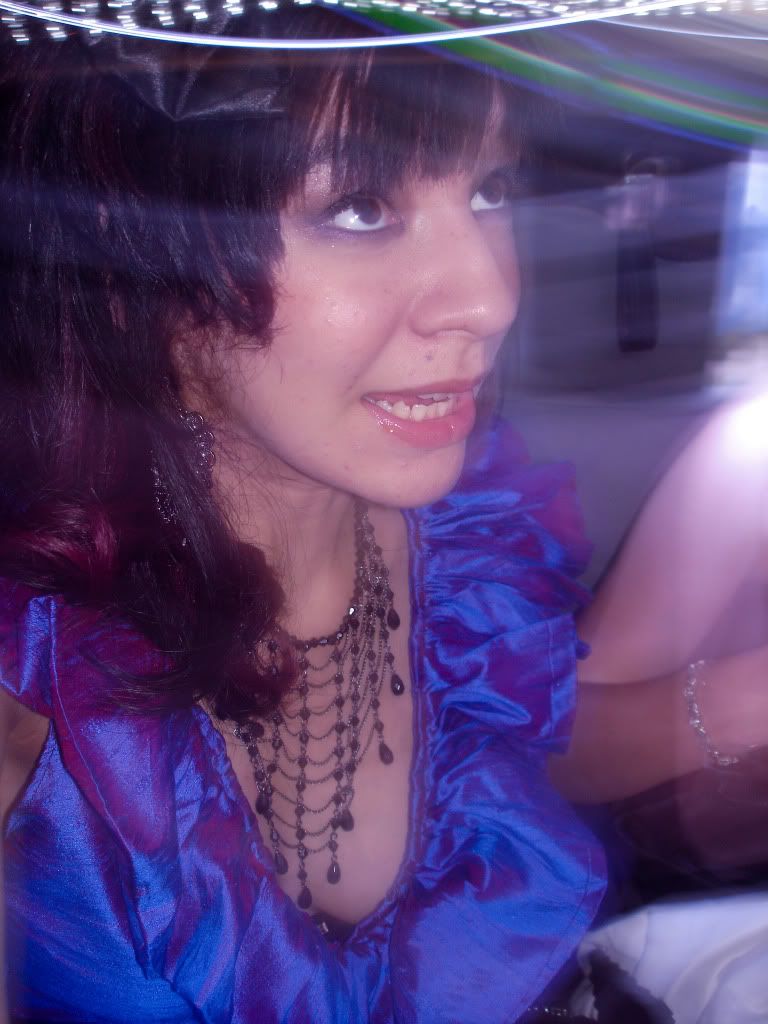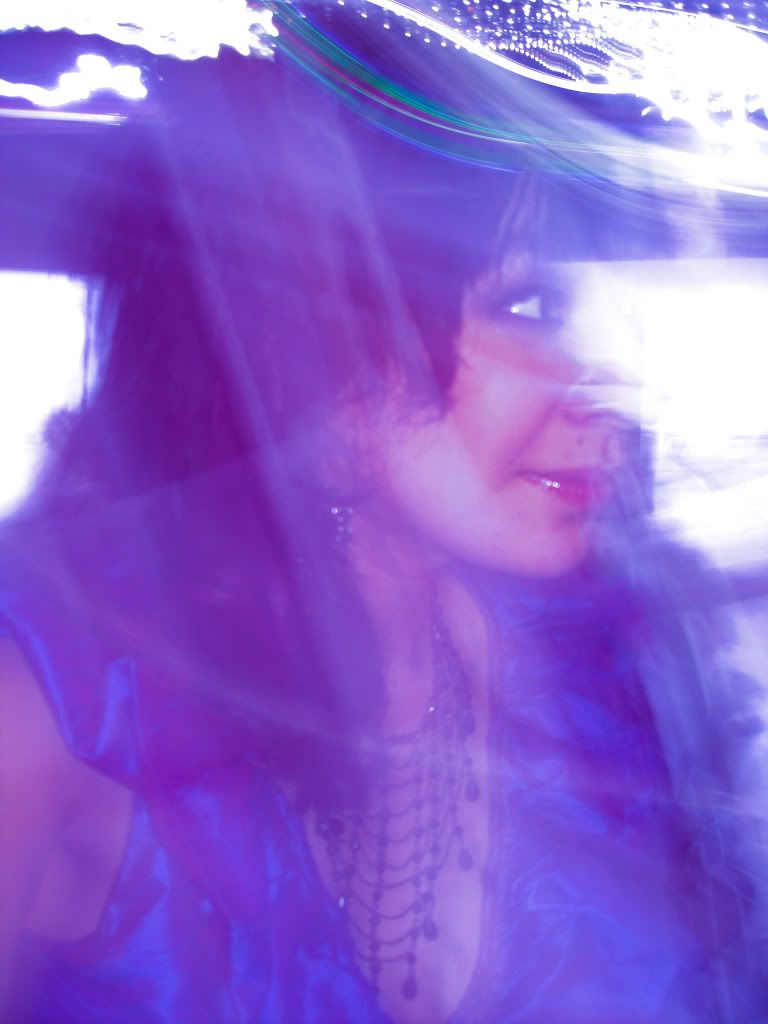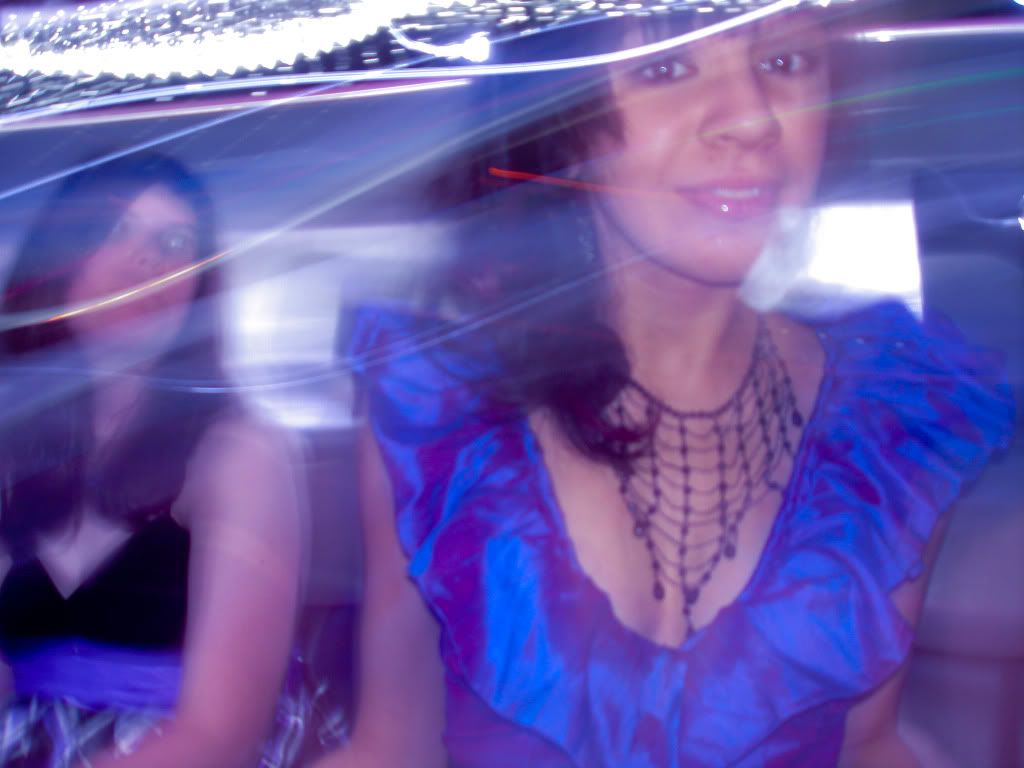 dress - by yours truly
necklace, shoes, bracelets, earrings, hairbow - forever 21
tights - urban outfitters
nail polish - black satin by OPI
purse - that white house black market purse i died for
i didn't really know what to do when i first walked in. i greeted some people, smiled, and hung out a bit, and drank a couple cups of punch. i didn't stick around my "date" the whole time, we parted ways when we got there and met up intermittently. a few times i found myself sitting around watching all the kids on the dancefloor flail their arms in the air, grope their mate's butt all too often, and then watch all the chaperones mindlessly chat and not really do what they were sent to do.
so i sat outside a lot. usually by myself, though i had a few casual conversations with some acquaintances. though for the most part, i was a little disappointed, seeing that a lot of people were having fun with all their friends, and i was just sitting around, puzzled as to what i was to do.
i got quite a bit of compliments on my dress, which i was most pleased to hear, and some didn't believe me whenever i told them i made my dress.
"sydne! i will totally buy your clothes."
"thank yoooouuu!"
hearing stuff like that is awesome.
i danced to some britney, and stayed around kyre most of the time. y'know, my model, kyre? she was the best dressed, in my eyes. she looked HOT!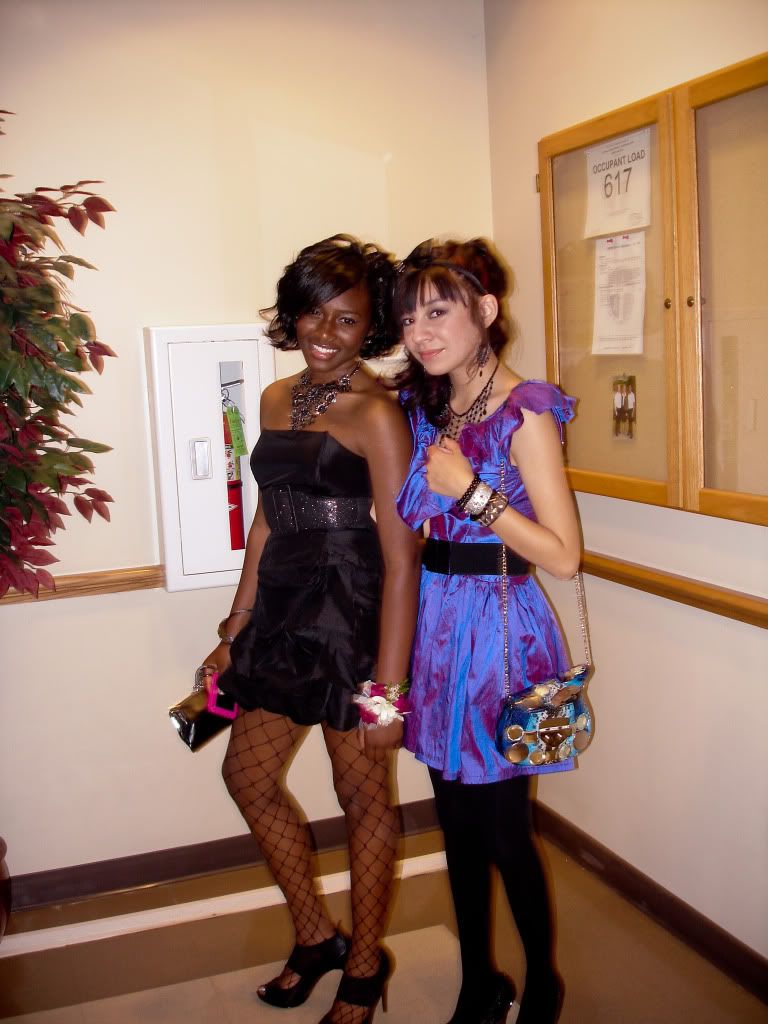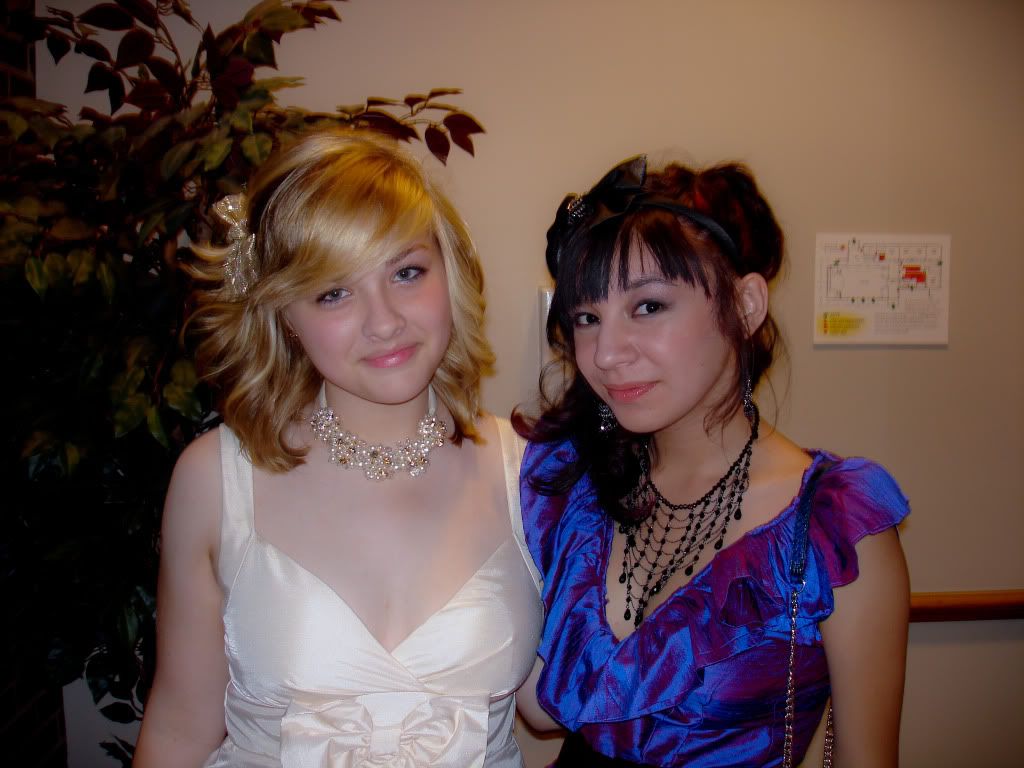 and here's my friend luci mae and i. she looked very pretty, she went with a more elegant and toned down look, it suited her nicely.
so, it was a little disappointing, but i sure didn't leave without a smile.
music, you guys! music!
since summer is FINALLY here, and next year i will be an Official Annoying Freshman, i decided i would make a lot more playlists for you cats. but for now, i'll leave you with a song that was going through my mind during that entire last day of school:
this is the radiohead cover of the song "ceremony" by joy division/new order (whatever have you, whoever is familiar with new order slash joy division. i need to write about them someday soon.) and personally, it's my favorite cover. it's so great. it's one of the best covers i've heard. and i don't just say that because it's radiohead. well, maybe i do. but it's wonderful. phil selaway kills the drums and thom yorke's vocals are always so soulful/emotional. i'll stop being sentimental and using slashes in all of my sentences now.
so listen to that song because it's wonderful.
okay! so that wraps up this post. i'll have pictures up with my "date" later. but currently i'm working an indie electro DANCE-AY playlist for you guys with the help of this DJ dude i live with named don! or by his persona, falkirk. in which, i would like to bring up a song he's been working on for the past couple of days, sitting in his little corner, playing with his fruity loops program.
i give you: his opus, his life's work, his slavery thus far....
SMASHY NICEY.

(he got the name from an old british sitcom. what a card. COUGH.)
Falkirk - Smashy Nicey by Falkirk
anyways, it's a cute little dancy tune and i suggest you all listen to it as well! damn, i don't have many followers, but i get some nice feedback from you kids, some of you seem to like the music i post. so thanks! yeah! right on!
bye now!