surely you guys could care less about this. but whatever, i did it anyway! :D
-What foundation do you use?
bare minerals, in medium beige. i love that stuff. i prefer to use a lighter foundation and a heavier concealer so it looks a bit more natural rather than plastered on.
-How about concealer?
right now i use true match concealer by l'oreal in cool, however i don't like it much. after a while, even after using smashbox photofinish primer, it slides. and i hate that. it gets all smudgy and stuff. so no, i'm done with it. i'm currently wanting/trying and failing miserably to save up for the concealer by amazing cosmetics.
-Do you know your undertone color?
like, olive-y yellow. no, pretty much yellow.
-What do you think of fake eyelashes?
i wouldn't ever wear them on a daily basis. maybe to add a bit of drama for a special occasion or something, but nah. actually, i WOULD wear fake eyelashes every day if they were by
shu uemura
. see here:
-Did you know that you are supposed to change your mascara every 3 months?
no, and i refuse to do that. i do not want to spend thirty something dollars on my favorite mascara every three months. no thank you.
-What brand of mascara do you use?
givenchy phenomen'eyes.
best. mascara. in. the. world.
-Sephora or MAC?
ohhh, toughie. i love sephora, but i love mac. i really love mac. i guess i'll say mac.
-Do you have a MAC Pro-card?
UNFORTUNATELY NO. :'(

-What makeup tools do you use in make up application?
concealer and kabuki brushes by bare minerals, mac 266, mac 269, sephora eyeshadow brushes, shu uemura eyelash curler and eyelash comb.
-Do you use make-up base/primer for the eyes?
yessss. urban decay primer potion. i would drink that stuff if i could.
-For the face?
mhmm, smashbox photofinish primer. again, i could drink that stuff if i could.
-What is your favorite eyeshadow (color or shade)?
ho hum, i really love smoke and diamonds by mac, because it's nice shadow for when you want a really casual and low-key smokey eye without looking like a raccoon. i haven't really been wearing much colour on my eyes lately, but i do enjoy wearing turquoise every once in a while.
-Do you use pencil or liquid eyeliner?
liquid liner all the way, and sometimes gel liner. right now (since i ran out of my mac liquidlast) i'm using some crappy stuff by mabelline. though lately i've been borrowing my mom's sephora liquid liner and that stuff is pretty swell. if i can feel non-guilty about it i might convert from liquidlast to sephora. as for pencil liners, i usually use them on the bottom lid. though i don't wear pencil liner very often.

-How often do you poke your eyes with an eyeliner pencil?
EVERY TIME. i don't know why. it makes me sad though. and it makes me look like i'm crying. i don't cry.
-What do you think of pigment eyeshadows?
the fallout is a PAIN to deal with. unless you use a primer i wouldn't use pigment. but when you do use a primer and want some good solid color/want a rainbow on your eyes/want some serious drama, yes, totally.
-Do you use mineral makeup?
um, bareminerals, yes.
-What is your favorite lipstick?
eh, i'm not much of a lipstick wearer, to be honest. i have a couple mac lipsticks, but i'm more of a gloss person. my 2 favorite mac lipsticks are sweetie and capricious. capricious just kind of amplifies my natural lip color and sweetie is more of a girly light pink color.
and actually, i bought a lip ink pen by tokidoki in a wine color, and after a full week it was almost dried out. i was like noooo. waste of fourteen dollars.
i condition my lips with mac lip conditioner first. that's usually the first thing i do before my full face so by the time i'm ready for anything on the lips they'll be conditioned and ready to go.
-How about lipgloss?
i love lipgloss. as stated above. i usually do mac lipglosses, my absolute FAVORITE that goes with anything is a lusterglass called pinkarat. it's perfect. i also have a dazzlesglass in money, honey but it's really very sticky and quite annoying to have on your lips. but i'm also a fan of the lipglosses that come in the sephora pallets, they have good colors and they stay on significantly longer than mac lipglosses. AND i'm a huge c.g. bigelow fan, i exfoliate with their lip exfoliaty stuff and also smear on their ultra minty lipgloss all the time. the pink tinted stuff is pretty magical too. it tastes wonderful. i would definitely eat that stuff too. i'd substitute it for syrup on my pancakes in the morning.
-What is your favorite blush to use?
lovejoy by mac, and i use the mac blush brush. and then the pink stuff in my sephora pallete. eh, i'm not much of a blush person. i usually wear lovejoy in fall and the pink stuff in spring. right now i'm on the pink stuff...obviously
-Do you buy your makeup on ebay?
hah, no. i'm too lazy to ebay shop. most of my makeup comes from sephora, mac, my mom, and occasionally CVS.
-Do you like drugstore makeup?
YES i do. i want to live in the makeup section of cvs.
-Do you go to CCO's? (cosmetic company outlets)
wat.
-Did you ever consider taking make-up classes?
psh, nah. i learn everything i need to know from
michelle phan
.
...but i wouldn't mind going to a class, no.
actually, if i didn't already have future plans i would most definitely be a mac makeup artist. and go to mac school for it and everything. hey you guys, i love mac.
-Are you clumsy in putting on makeup?
nooo, actually. only when i'm extremely lazy and i just throw on bare minerals. i take my time.
-Name a makeup crime that you hate?
streaky foundation, crappily drawn-on eyebrows, the "too much makeup" thing, fallout, creamy eyeliner, the makeup eye-boogy things that happen in the corner of eyes, clumpy mascara, ORANGE FACES, cakey/horribly blended in foundation...um, i pay too much attention.
-Do you like colorful shades of makeup (lipstick,eyeshadow) or neutral ones?
neutral tones. when i do my daily makeup look, i think fresh-faced, simple, natural, and sophisticated. however when i'm going to a fun outing or something, i go nuts. or some days, i just wanna wear pink eyeshadow. but i don't do a whole jeffree star thing every day. i would die.

-Which celebrity always has great make up?
scarlett johansson. she can either look classy and polished or sexy and feminine by the change of lipstick. she always has beautiful makeup.
-How many times do you wash your face daily?
twice, in the morn' and at night.
-What skin type do you have? (dry,oily,combo)
usually my skin is pretty dry, but in the summer it gets hopelessly oily. i keep oil blotting sheets on me at all times. cause lawd forbid i look shiney.
-What is your current facial wash?
eh, it changes depending on the current state of my face. for breakouts, i use clean and clear, and then for when my skin is oily i use a cleanser by avon.
-Do you exfoliate?
mhmm, about twice a week, at the most. usually when my face gets really dry or when the texture is looking rough.
-What brand do you use?
uh, avon clearskin, and clean and clear.
-What moisturizer do you use?
for whenever my skin is oily or in good shape, i use a sage & citrus moisturizer by mineral transformations, but for when my skin is super dry, i use olive oil! contrary to popular belief, olive oil is super amazing for your skin and it's noncomedogenic. which ROCKS. i love olive oil. i would totally drink that stuff.
-Do you have freckles?
yes, across my upper cheeks underneath my eyes and over my nose. like in a little line. i think they're cute. i love freckles. but they're only really visible in the spring and summer for when the sun gets to them. they really stand out when i wear bronzer.
-Do you use eye cream?
naahhh. i should though, i'm not as gentle as i should be with my eyelids and such.
-Do you or did you have acne prone skin?
YES and it's terrible. you've gotta love the teen years. some days its not so bad, and others i won't leave the house. it's pretty sad. it makes pretending that you're pretty difficult.
-Did you ever have to use Proactiv?
i did for a while and it worked pretty well, but after i ran out of the cleanser i stopped using it, plus my formula is pretty outdated, i plan on getting the new fancy formula.
-If you could leave the house using just ONE make up item,what would you use?
on good skin days, eyeliner. on not-so-good skin days, concealer. yes, i know.
-Could you ever leave the house without any makeup on?
eh, i've done that a couple times. like when i go to quick trip for less than five minutes. other than that NO NEVER.
-Do you think you look good even without any makeup on?
no, i don't really. i can always find something to dislike about my appearance, all the time. i've never been comfortable looking completely natural (as in, no makeup, no hair color). i love doing the no-makeup makeup thing all the time and wearing natural makeup, however i could never go without it.

-In your opinion, what is the BEST makeup line?
i don't think there is a best, in all honesty.
-What do you think of Makeup?
i think is is an
excellent
way of fooling people to think you're beautiful and flawless, and a way to make other people more self-conscious and jealous, and a perfect way to spend an unnecessary large amount of money on something that will be washed off at the end of the day. and it's also a good way to forget what you really look like.
you guys don't know this, but this is what i
really
look like: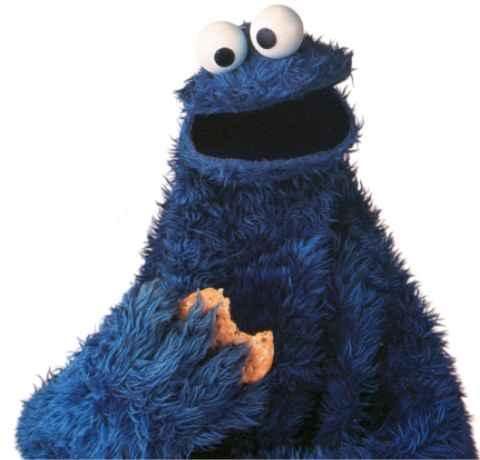 but you wouldn't know because i wear ~
awesom3~
makeup, you see. makeup is like plastic
surgery
except it's temporary, it can fix the imperfections and make you look flawless, or it can make you look worse than before. :D