oh, yes, yes indeed. i love bill kaulitz. i will never NOT love bill kaulitz. of course, i have posted about him a couple of times before, but i must do it again and update what this fine gentleman has been wearing lately. he always looks perfect. why wouldn't i blog him more? good question. so here we go.
bill's style is ever-evolving, always wearing what he wants, and doing his own thing. recently he's been sporting more white in his usually all grey and black garb, which does give a bit of a refreshing element to what he usually wears.
new to his closet, would be some rad hourani, which i believe is perfect for him. rad hourani has always created sharp, dramatic, fierce clothing with lots of black and interesting silhouettes. rad has always been one of my favorite designers, i'd kill to wear anything of his. :O
here is some rad hourani goodies for you all to gawk at: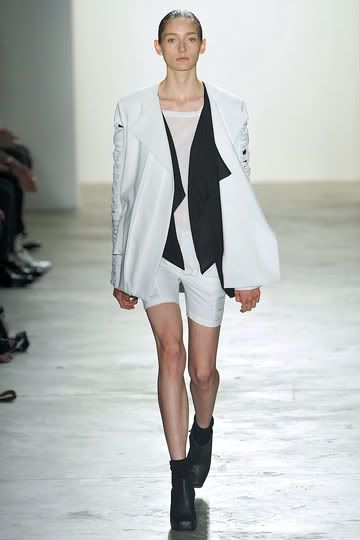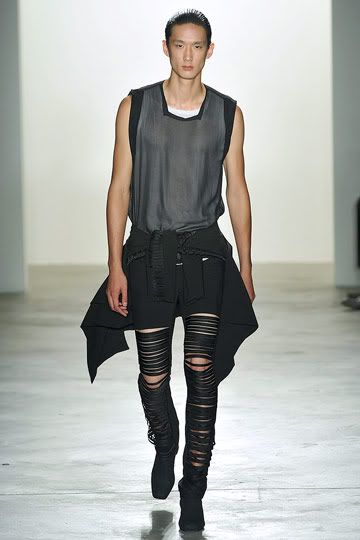 spring 2010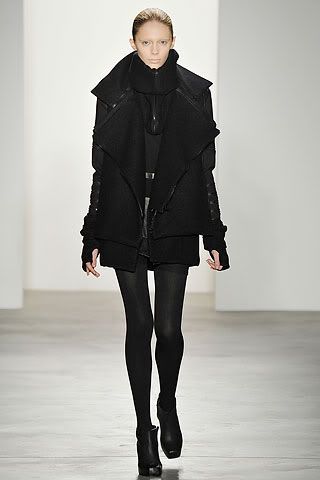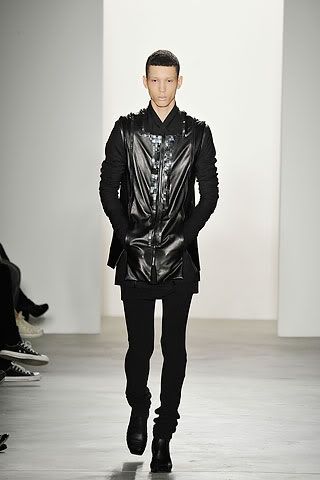 fall 2010
(photos via style.com)
back in november 2009, hourani released a line named RAD, which features 15 unisex looks, with the jagged edges and straight pants hourani is always noted to produce, though less "runway" and more casual for every day wear, and trading in constructed leather strips for denim.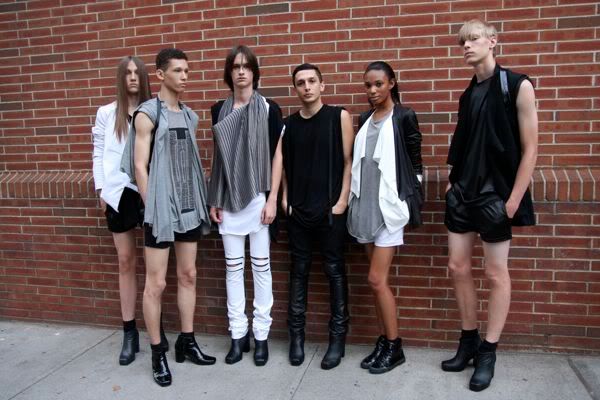 needless to say, the androgyny and unisex concepts are perfect for bill.
he's also recently been sporting balmian spring 2010, and not as recently, dior homme. and is that a
whip
around his neck?! oh. um. yes, please.
please
.

ahh, yes, a fashionista he is.