i found a few pictures today that a friend of mine took while we were playing around with sidewalk chalk. i like them because they're so awkward and weird.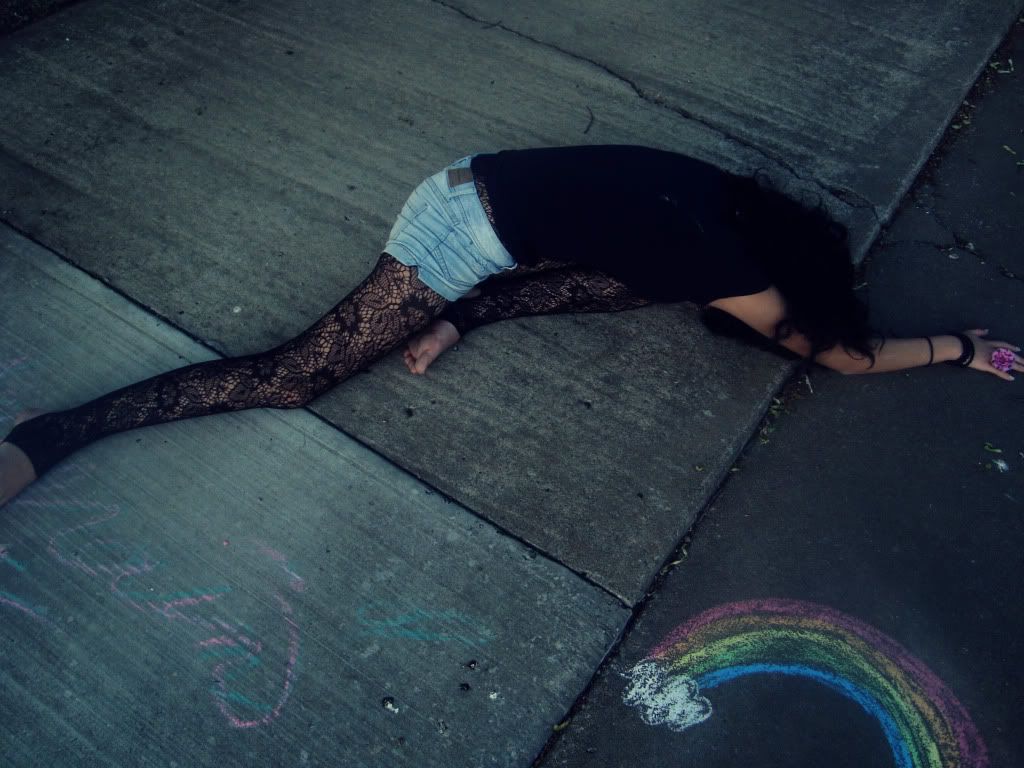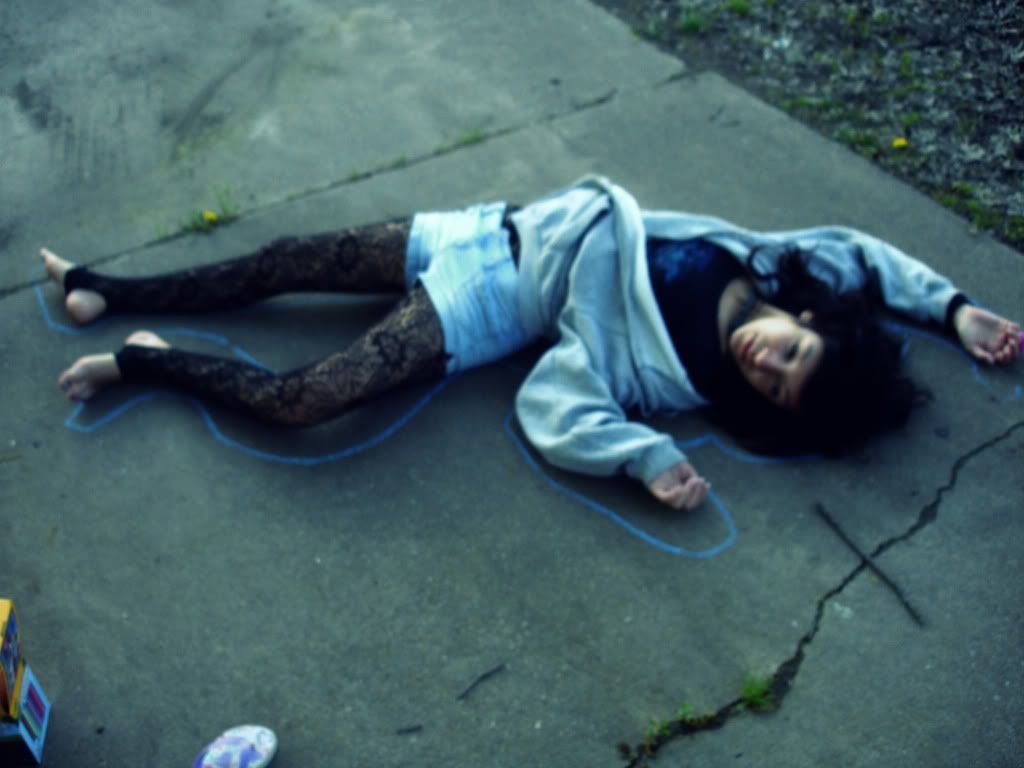 hahaha, yup. i'm not going to consider this a look post (since this was lazily thrown together just to go outside), though if you're interested, the tights are from forever 21. :)
as for music, tonight is
the dead weather!
for those of you who are unfamiliar, they are a supergroup composed of

the raconteurs

,

the kills

, and

queens of the stone age

. allison mosshart (LOVE!), jack white (LOVE!), dean fertita, and jack lawrence.
here is the first song i heard by them, and one of my favorites:
they are really awesome. i'll be attending the show with some friends as well as my mom and step mom, and will be meeting up with the fabulous fellow fashion blogger sarah from
bad penny.
(check out her blog, because she is the

bomb.)

it's going to be a good time, for sure.

as for tomorrow night, i will be seeing

les claypool

! i am SUPER excited to be going to that show, i've been longing to see him play for years, and i'm so excited that i'm finally going to see him. :D
some more music goodness, i've recently fell in love with a band called

black rebel motorcycle club.

i just have to share this song of theirs:


it's so good! it's been stuck in my head for days.
so, i'll update on the concert tomorrow, till then! ♥