you'll have to forgive for the blurry pictures, it was already dark outside and the lighting in my apartment is pretty terrible.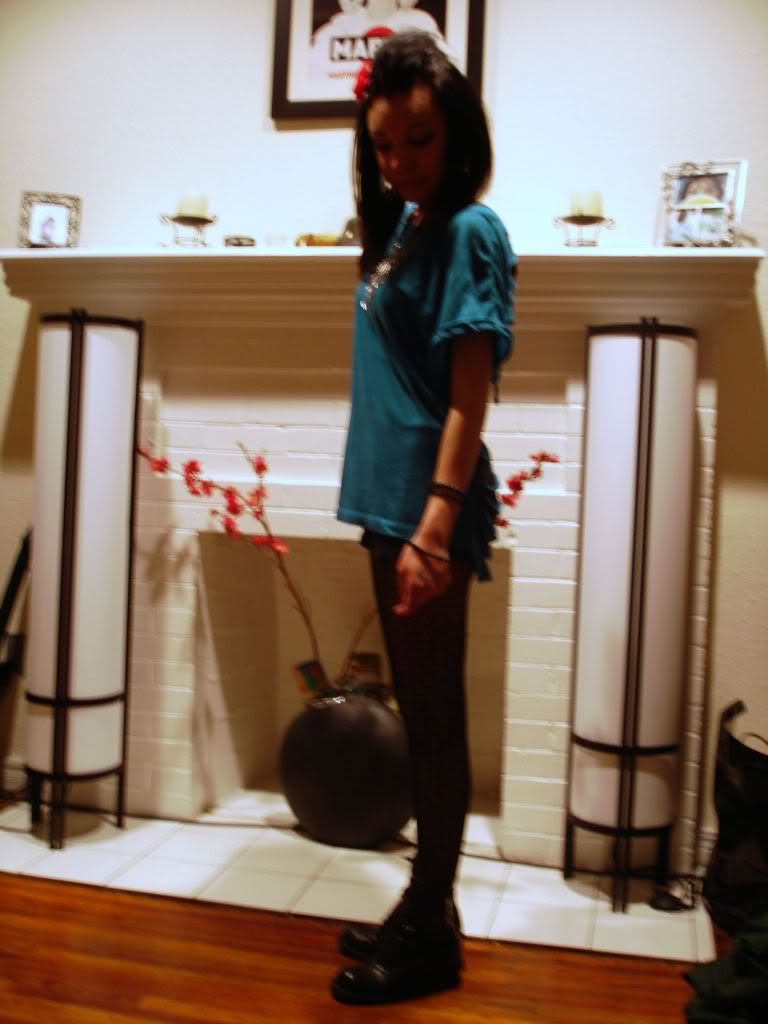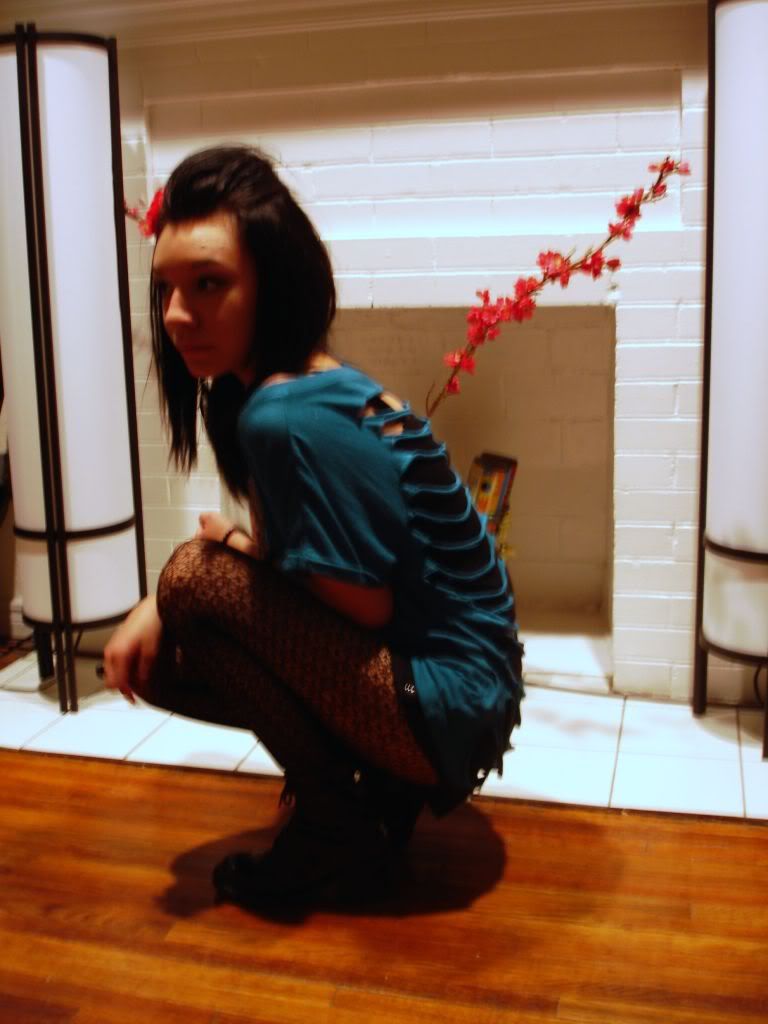 shirt - self made
shorts, ring, necklace, flower, bracelets - forever 21
tights - couldn't remember for my life
shoes - thrifted

tonight was dinner in celebration and recognition of my grandfather's departure from this world that was 4 years ago.
he was the most lovely man i had ever known.
we love ya, poppie.
it was a delightful dinner, and i am retardedly stuffed.
also, i must mention how proud i am of my eye makeup today.