friday night, april 23rd, was les claypool.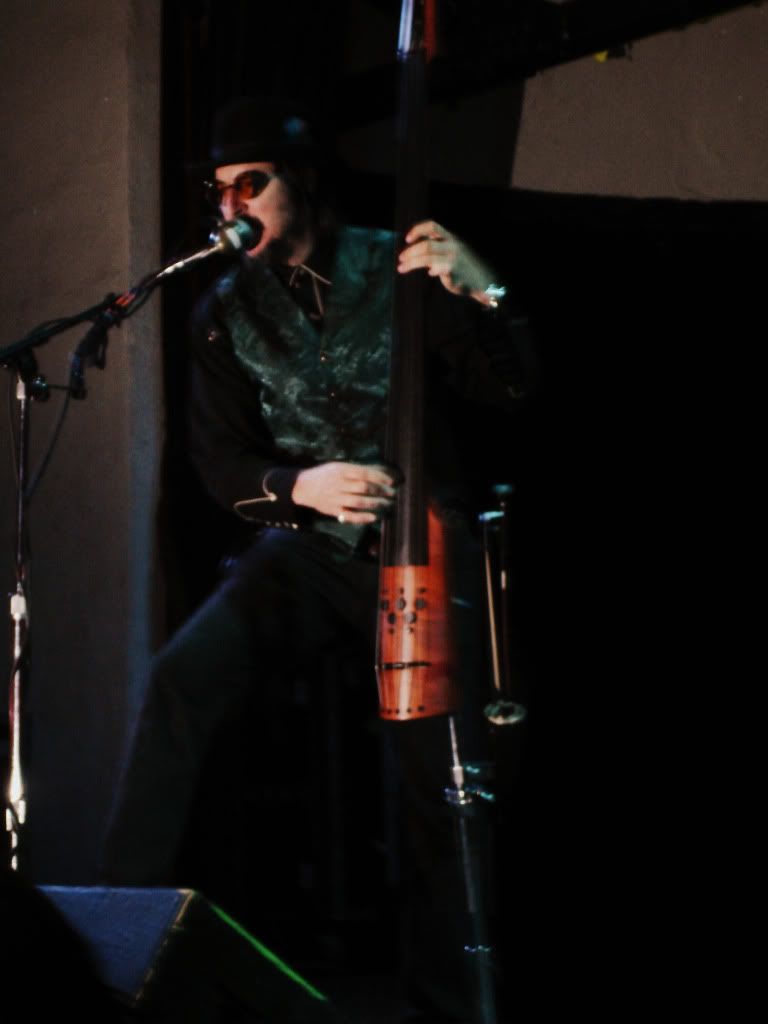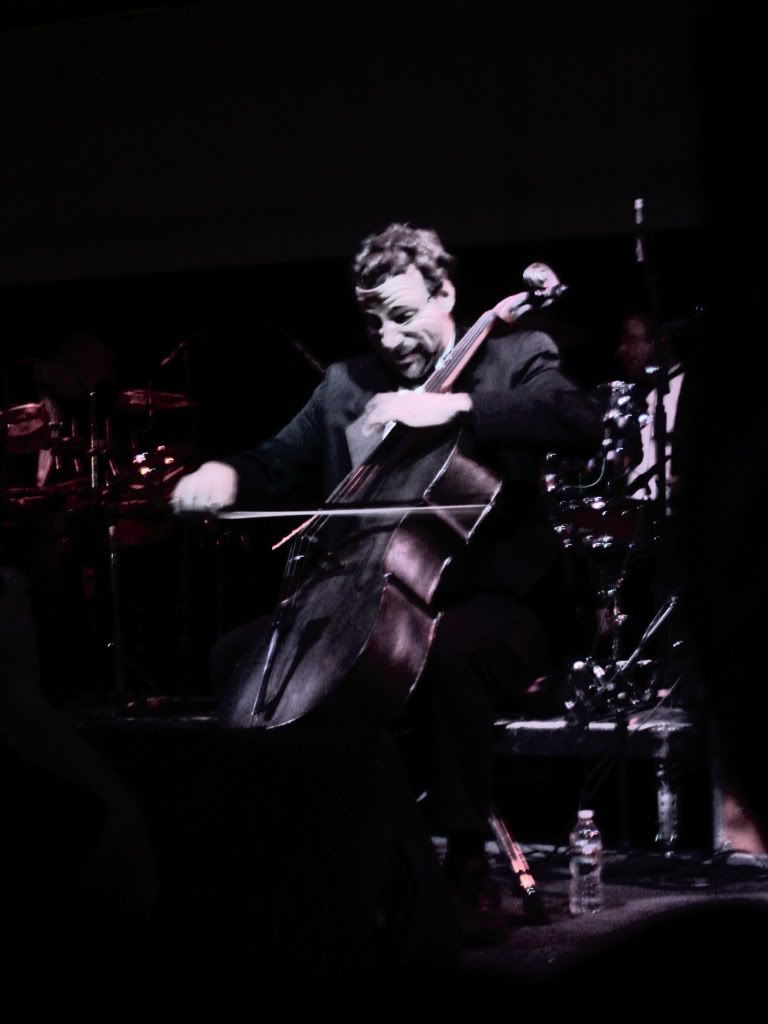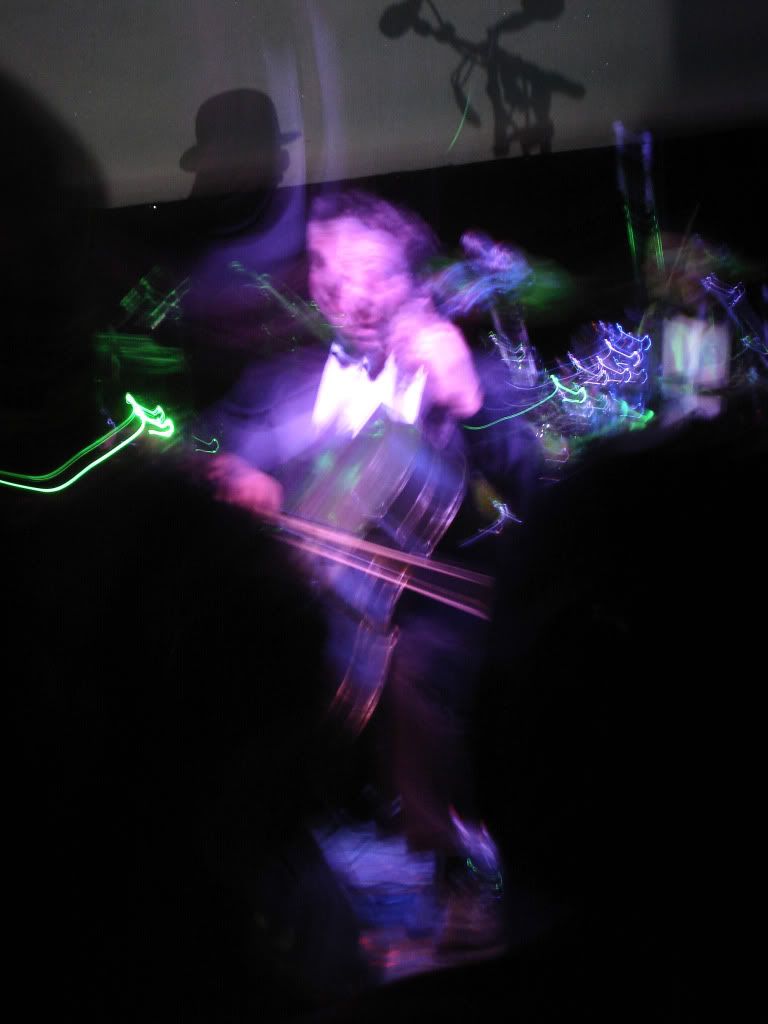 for those who are unfamiliar with les claypool, he is the bassist from the band
primus
.
wow, just WOW. les put on a WICKED show. that's the only word i can think of to describe it. there was les claypool himself, a cellist (LOVE! i know, right?! i was standing right in front of him, that dude had mad skills. i want to be a rockstar cellist like him someday. i just wanted to reach out and grab it from him and take him with me. my cello is not as cool as his.), and two percussionists. the show itself was eerie, the changing lighting, and the fact that the 3 other members besides les were wearing these INSANELY disturbing and creepy masks throughout the show, which added the effect to the show quite a bit. they all were suits, and mr. claypool played some interesting instruments, including the upright bass, and a little-known instrument called the
whamola.
and speaking of the whamola, as les entered the stage with his famed instrument, he came out wearing a horribly creepy demon monkey/ape mask, and scared the shit out of everyone. his tall lanky self walked like jack skellington across the stage in a monkey-like mannerism, carrying his whamola similarly as you would a scythe. genius man, that les claypool.
my favorite part of the show was the near 30 minute jam session/rivalry between the two percussionists. by god, can they play their instruments. it was awesome. i should soon get some video footage from jerakah of the show for all to see.
those who do not have a very diverse taste in music would probably not appreciate les claypool's solo work the same as others do. i've been listening to les claypool and primus for a majority of my life, so seeing him was just too great. i had been wanting to see him for years. his solo work is very odd, a little surreal, and just overall different.
to get a bit of a taste of les claypool's solo work,
listen/watch a bit of this
.
before the show...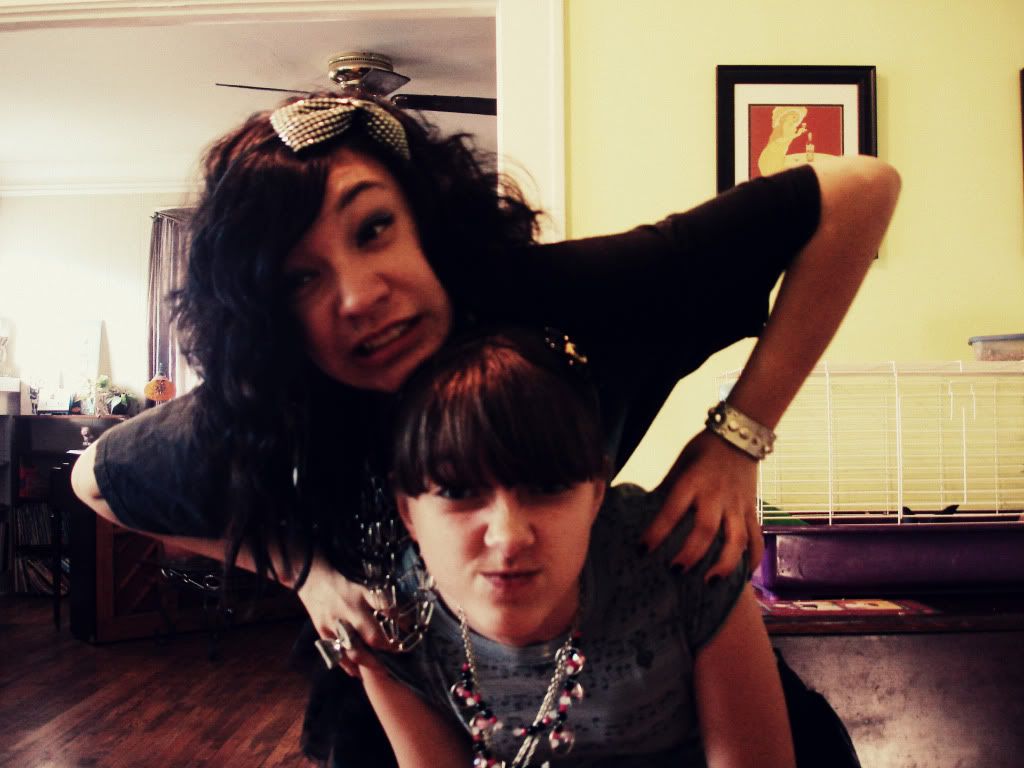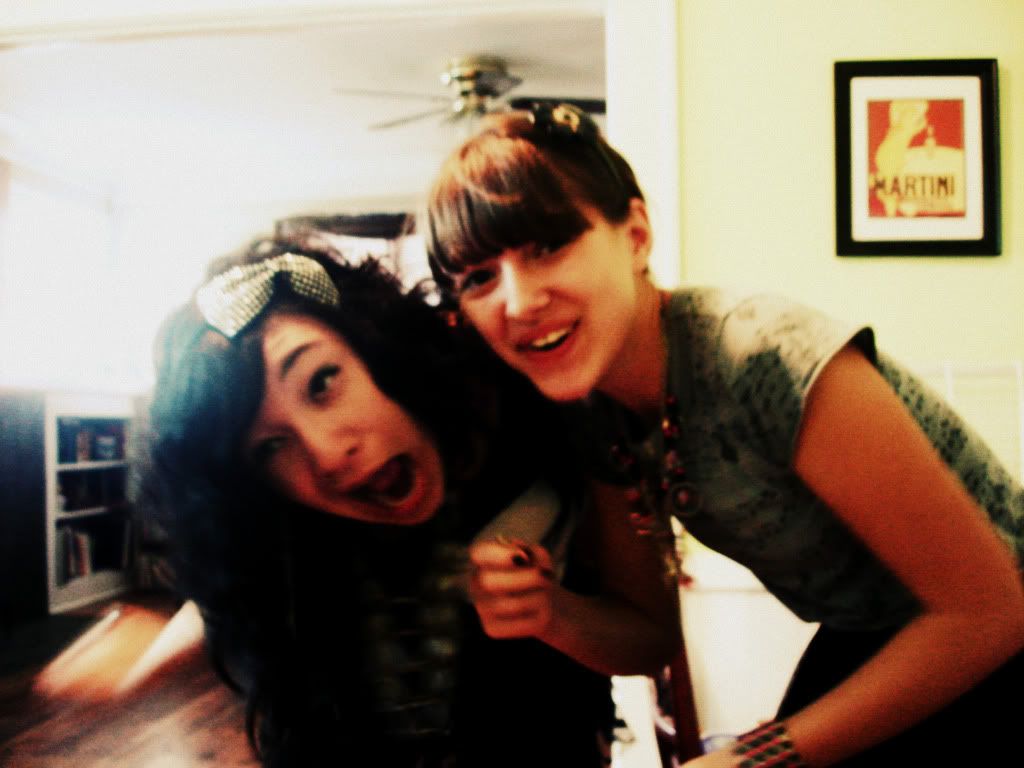 note: in the first picture, i was being a monkey. ("eee eee, ima monkeeyyy."
in the second picture, i was being a lion. ("I'M A LIIIOOONNN!!!")
oh, of course, this is my lovey jerakah with me. she looooves les claypool/primus. of course we had to go together.

shoes - thrifted

hello everyone, i'm beginning to accept the fact that i'm completely unphotogenic by posting these horribly unflattering pictures of myself all over my blog.
i love dem tights. BUT THEY TURN MY FEET BLUE. i'm not even kidding, it's terrible.
jerakah also looked really cute too, so i told her i would blog her.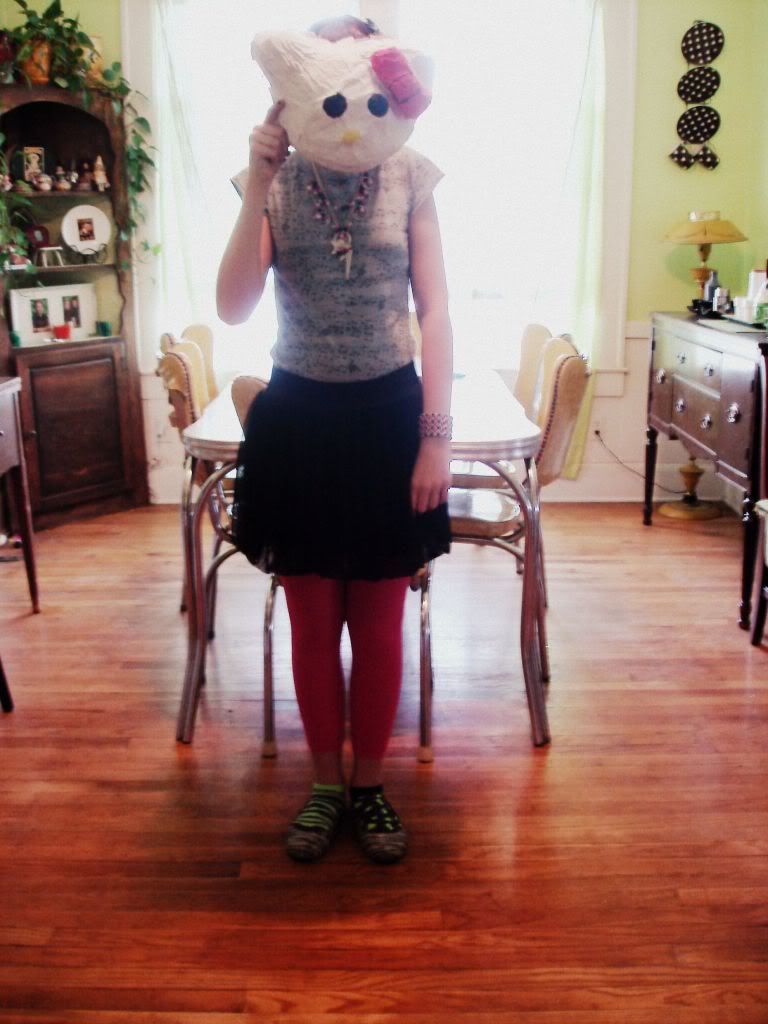 i promised her i would get her as close as humanly possible. and i did, we got right behind the barricade. she had the best time ever, i'm glad my girl got the spot she wanted. ♥
so yeah, um, that show rocked. like crazy.