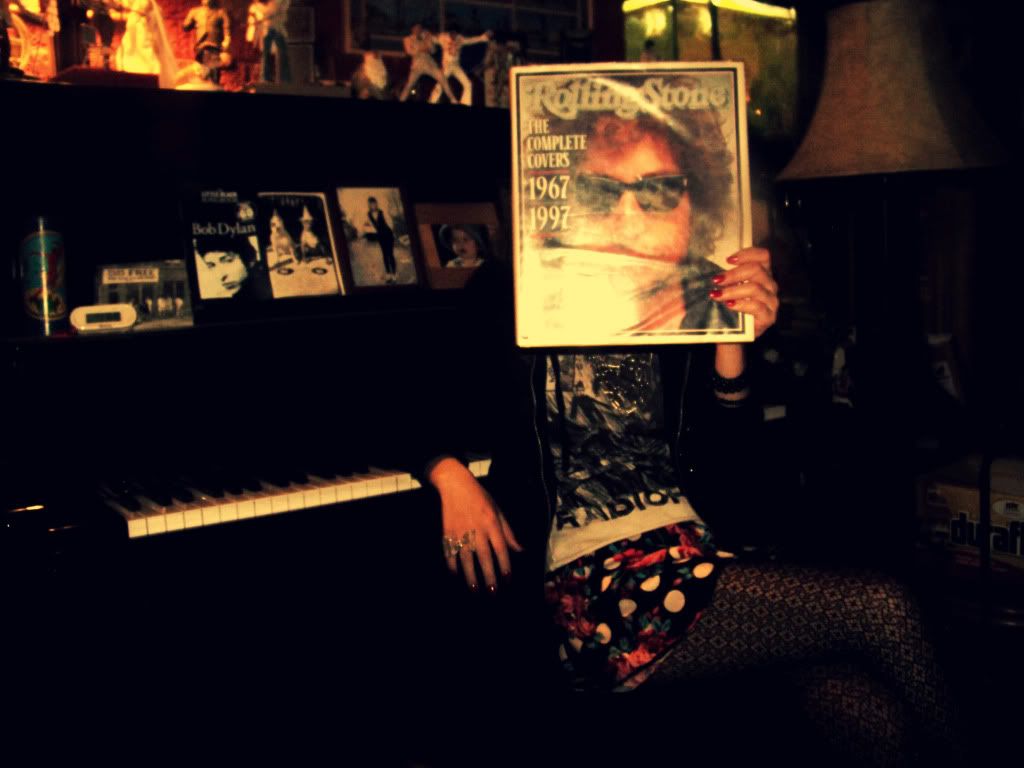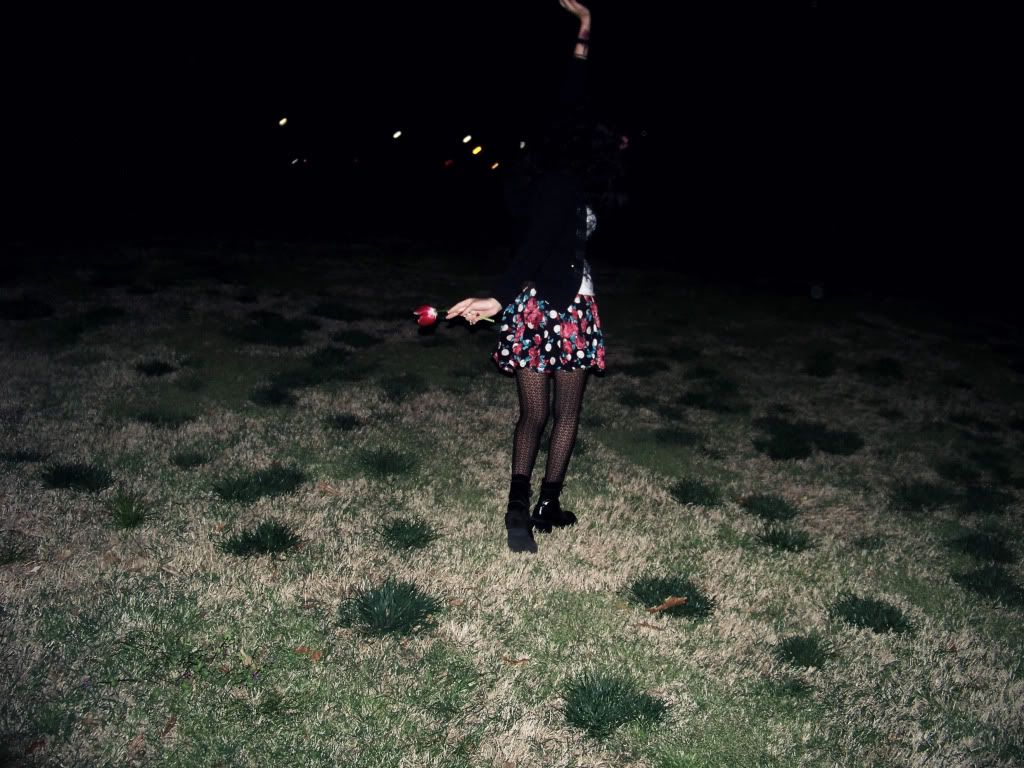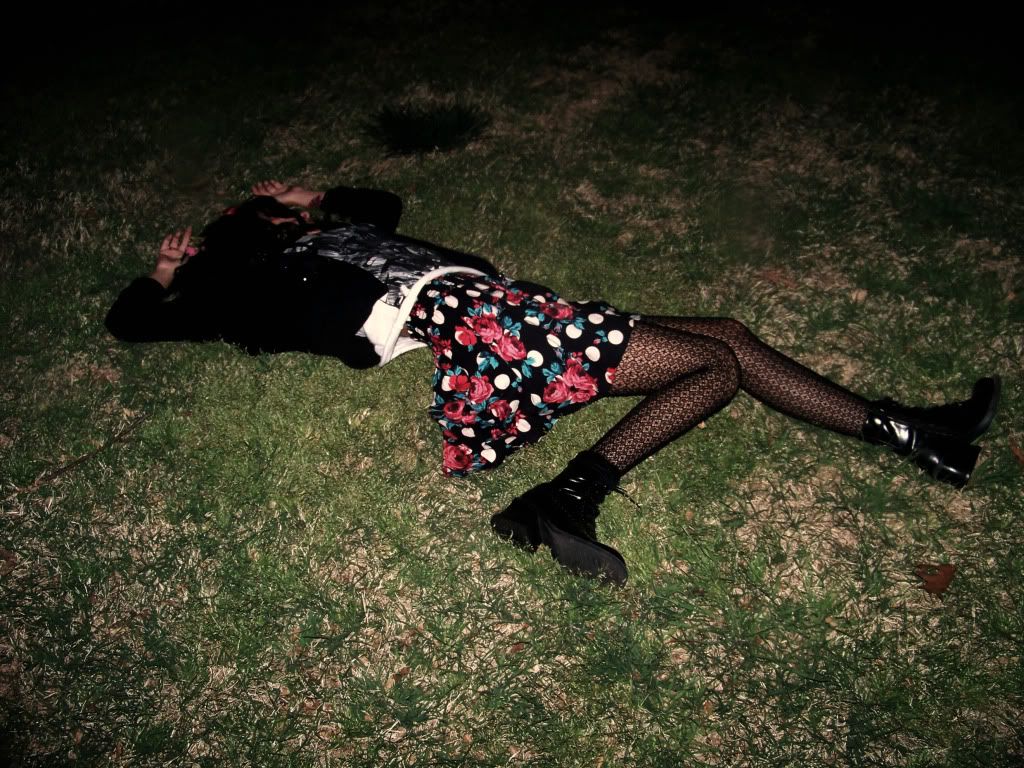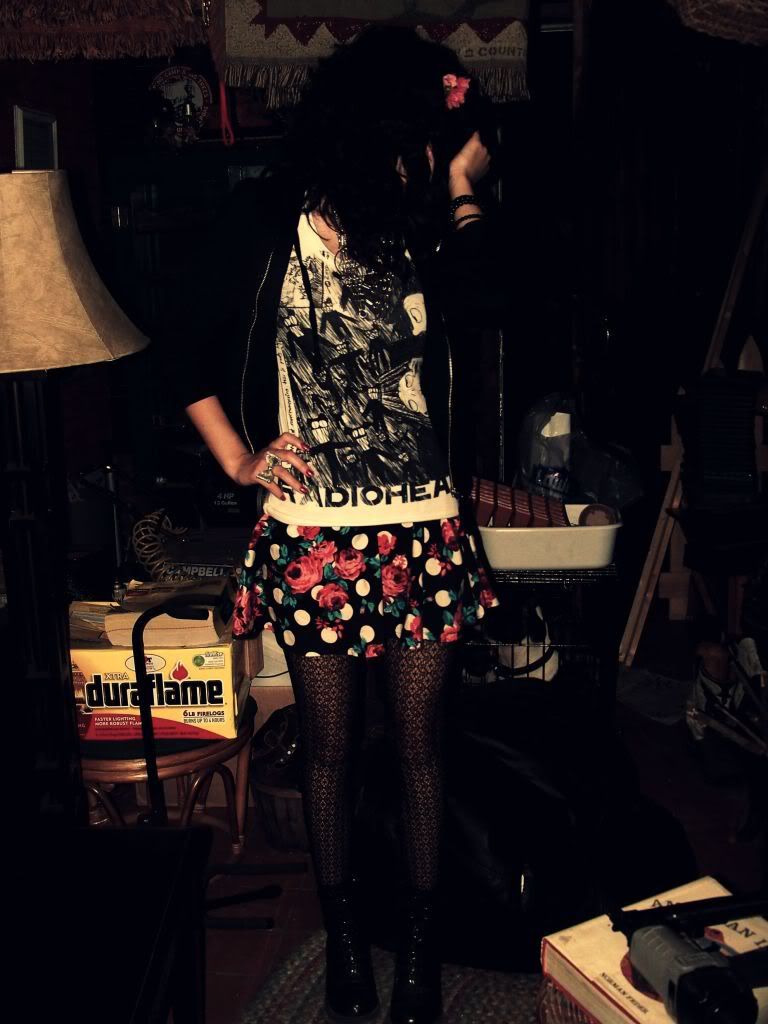 sweater, tights, necklace, bracelets, ring - forever 21
radiohead t-shirt - W.A.S.T.E.com
skirt - can't really remember
shoes -thrifted

spent last night at larry's house. he was having a bit of a party, jerakah was there with me. it was a good time, we ran around woodward park, swung on the swings, and laid around in the grass. then i jammed out with larry and this other guy who is good friends with larry...i can't remember his name. :( but i got to play a beautiful gibson, and learned a couple new songs.