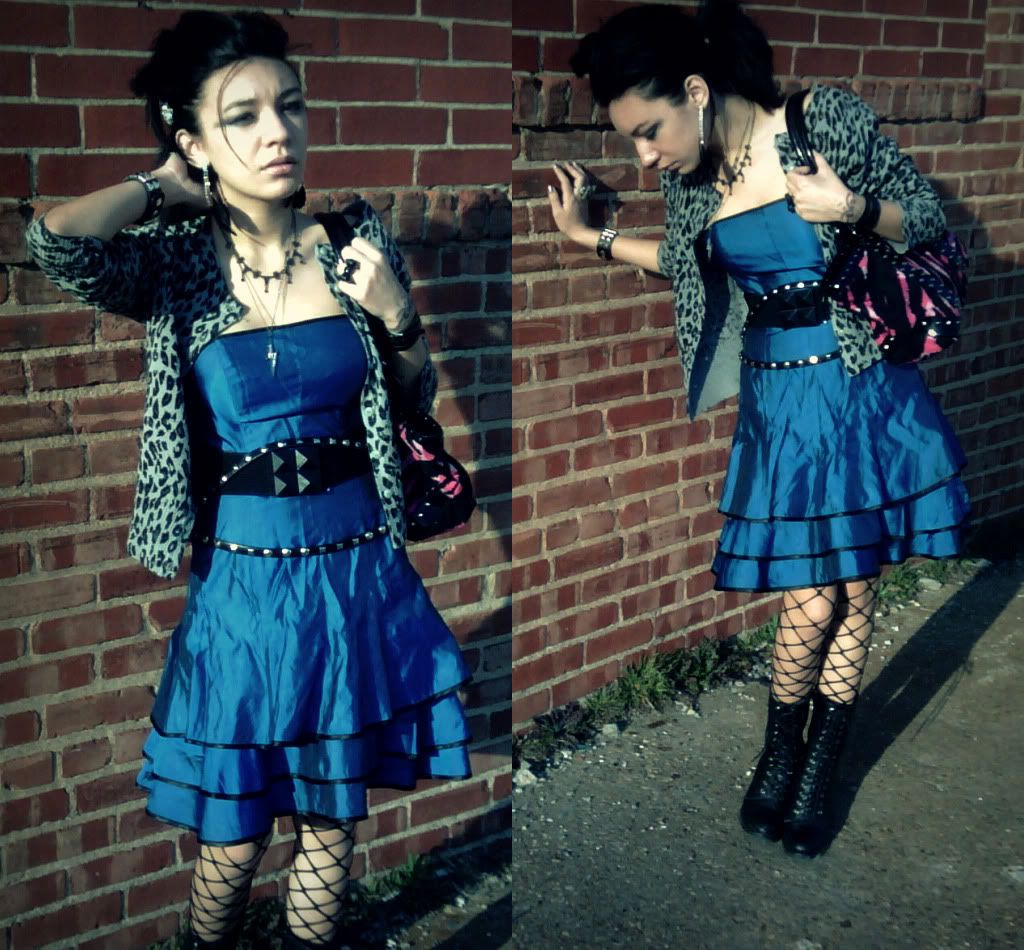 dress - thrifted
cardigan, lightning bolt jewel necklace, boots, both belts, rings, earrings (i think) hair piece - forever 21
tights - charlotte russe
black necklace - vintage
studded cuff - hot topic
bag - betseyville by betsey johnson


so today was interesting. it was, ahem, "grammy day" at my retarded little school, where everyone was to dress all nice and pretty and fancy as if they were going to the grammy's. everyone took it
so
seriously. like some people bought clothes just for this particular day. which i thought was stupid. i just wanted to have fun with it. and i did. whilst everyone else wore some kind of jc penny's getup, i stuck with what was in my closet and literally threw this together and ran with it. my LOVELY mother is responsible for my delightful 'do, which i quite like. i really enjoy having my hair completely pulled back and straight like that. i'm thinking i might keep it like that. opinions, maybe?
i was treated very differently today. i heard lots of "OHMYGOODD SYDNE YOU LOOK SO AWESOME WILL YOU TAKE A PICTURE WITH ME PLZ" (i am now in the memory of 15-20 different peoples' cameras, and sadly i'm not joking) and i don't know how to react to that. it was a little frightening, thus right there is more proof why i would make an awful celebrity.
also PLEASE EXCUSE AGAIN MY HORRIBLE INABILITY TO MODEL OR BE NATURAL IN FRONT OF A CAMERA AGAIN.
i really need to improve on that...
song of the day is middle of nowhere by hot hot heat.