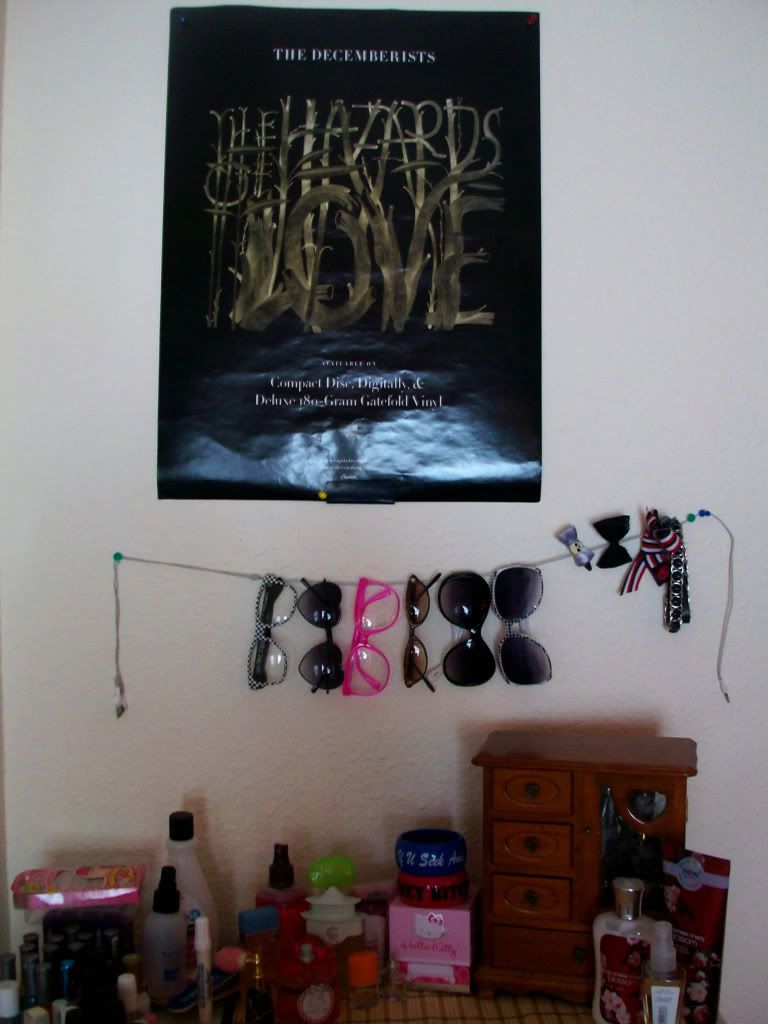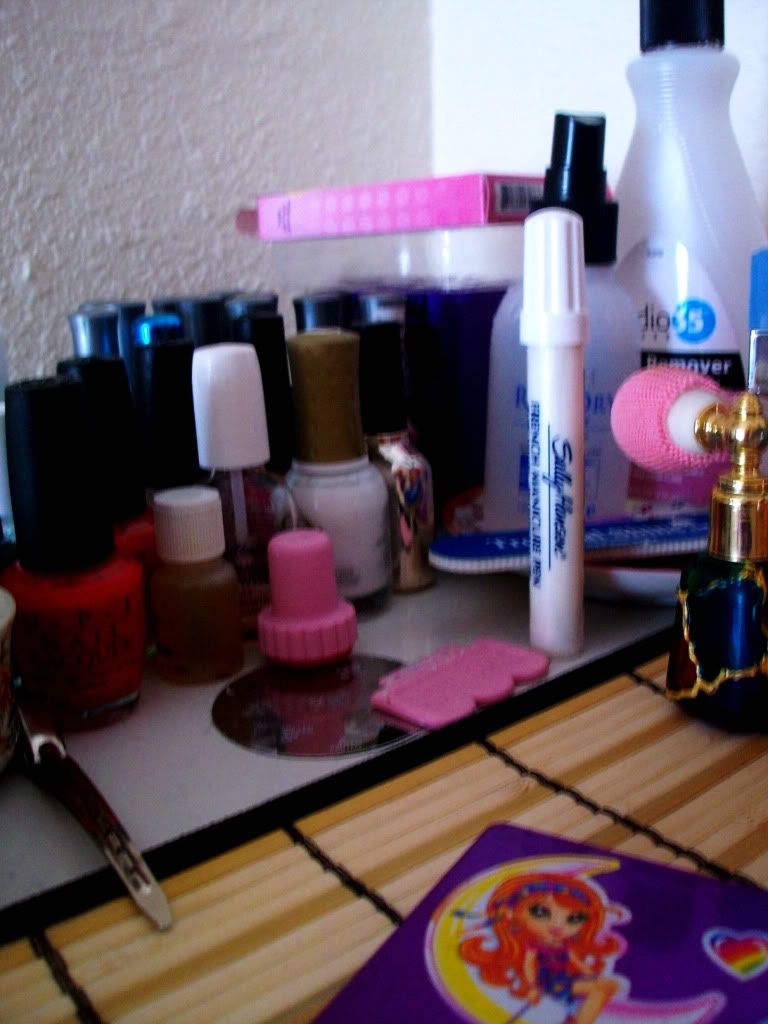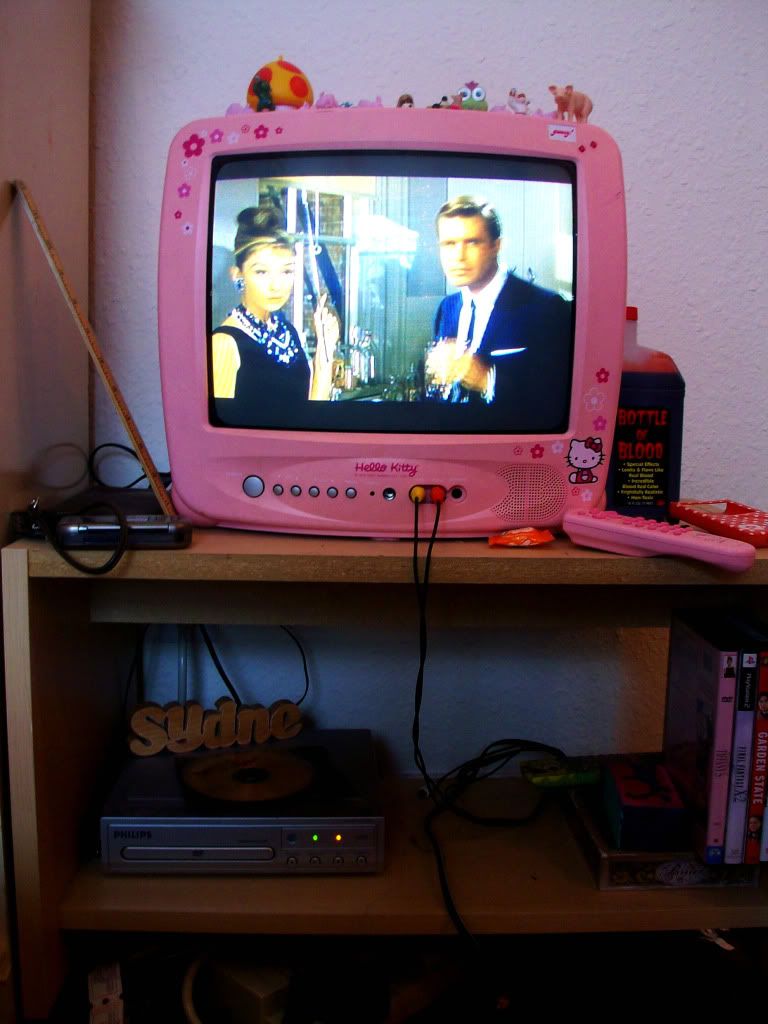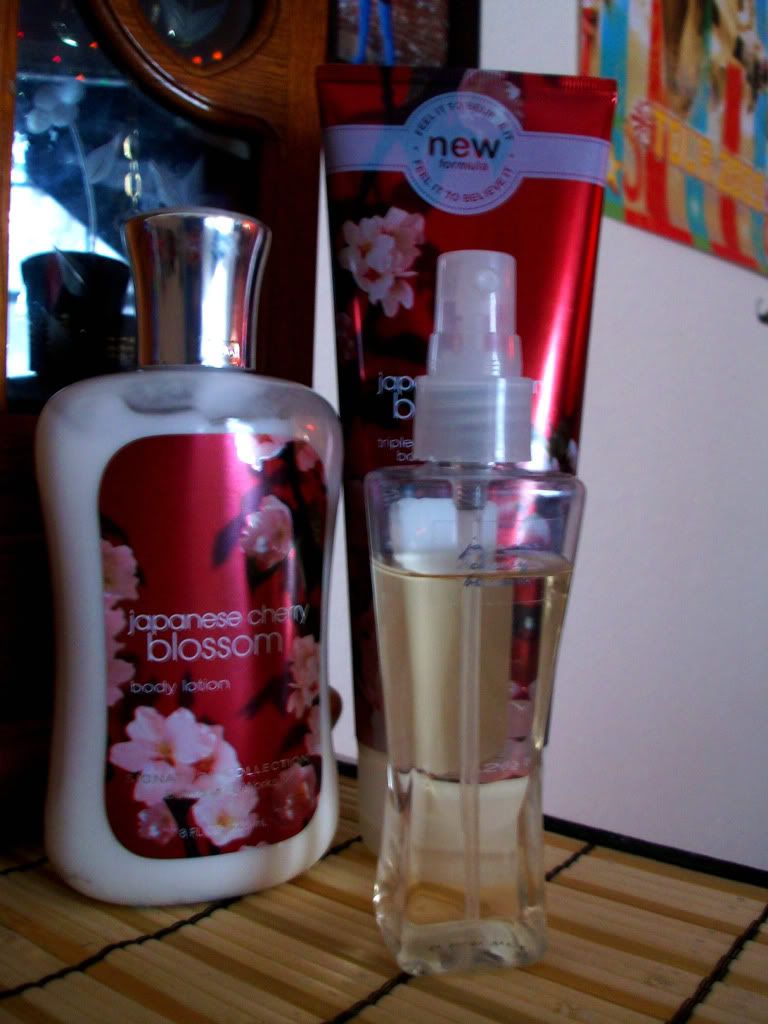 my poster collection includes
the gorillaz - g sides
the flaming lips - embryonic
the decemberists - the hazards of love
britney spears - circus tour (i'm so not kidding.)
yo la tengo newspaper article
vintage the cure kiss me kiss me kiss me cassette tape cover
oh yeah, and my teevee was playing breakfast at tiffany's. i'm addicted to that movie.
also, those black disc-looking things next to my newspaper articles are the insides of those old floppy disks. i love tearing those things apart and taking the weird thing out of it. they look like baby records.
yesterday's song was
cities in dust
by siouxsie and the bansh

ees
today's song is crosses by jose gonzalez.